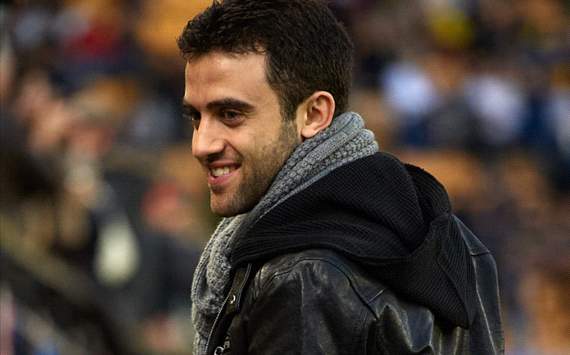 Giuseppe Rossi – Villarreal, Getty
Giuseppe Rossi has admitted he may be interested in a January move to Inter.

The Villarreal striker has spent the past 12 months on the sidelines following two successive knee ligament injuries.
And despite appearing to rule out a move to Roma, the rebuilding operation currently underway at the Nerazzurri seems to have caught the Italy international's imagination.
"My goal is to get back on the pitch in Spain, Italy or anywhere else," Rossi told Gr Parlamento.
"It is not true that I will undergo my recovery at Roma, but I am feeling positive about my knee. Inter? Who would not like to play there? They are a team that I like, with a project that has scope for growth."
Rossi then gave his thoughts on the Serie A season so far, stating that Juventus should not be considered as outright favourites for the Scudetto and claiming AC Milan's poor start to the season is nothing more than a blip.
"It's too early to talk about the Bianconeri running away with the title," he added. "It is evident that they are having a great season domestically, as Napoli and Lazio are also.
"[Poor spells] can happen, and surely [Milan] will continue to do what they have always done. It is not easy to start over when you lose some star players.
"Everything becomes harder but Milan still have great champions in their squad who can begin another cycle."