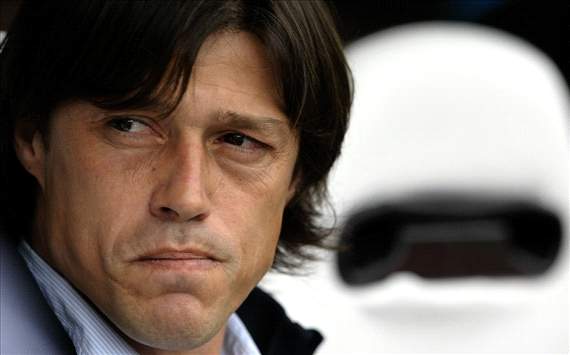 Matías Almeyda deja River / Getty
Matias

Almeyda

announced that he has been sacked by River Plate and will leave his position after the league game against Lanus.

The 38-year-old oversaw the club's immediate return to the top flight after their relegation in 2011, but their current league position of ninth with two rounds of games left has apparently forced the club's management to act and show their trainer the door.
"My time as a River Plate coach is over," Almeyda said at a press conference following training on Thursday.
"I've left a big part of me in this club during the last few months. I'm spent.
"I'm not going to throw a smoke bomb by saying bad things about anybody. I'm not one of those people who set fire to the place before leaving," he said.
"River Plate are bigger than any of us and from now on, I'll be the first to support them."
Although Almeyda stopped short of apportioning blame to anyone for the disappointing campaign, he disclosed his clear disgust for unnamed senior figures within Argentine football.
"I have met with Juan Sebastian Veron and we've got a lot of great ideas to improve the overall state of Argentine football. We have to help each other out and we have to take the masks off the hypocrites that hurt our game."