A superstar in Argentina or Brazil can sometimes struggle to translate this form across the Atlantic, as the example of the Latics striker starkly highlights
COMMENT
By Ed Malyon
With the heat of every summer, comes the inevitable insanity and hyperbole of the transfer market. Excited fans reacquaint themselves with neglected stadia all over the country in early August in the anticipation that this year could be theirs, and that their exciting new signing from Argentina, Burkina Faso, Nicaragua or wherever could be the one to lead them to glory and leave in 10 years time as a club legend.
Of course, reality rarely runs so smoothly. Famous flops through history are numerous and the exhaustive list contains many names tipped for true greatness. The recently finished 2010/2011 campaign has its own examples and possibly the most glaring failure from the Premier League is Wigan Athletic's record purchase, Mauro Boselli.
Boselli was a fixture in the successful Estudiantes side that won the 2009 Copa Libertadores. Not only did they win it, but Boselli was top scorer in the tournament and also got the winning goal in the final against Cruzeiro of Brazil. In the 2010 Clausura he was top scorer of the Argentine Primera Division, further establishing himself as one of the top marksmen in South America.
At Wigan, he failed to score a goal in his eight Premier League appearances and was sent out on loan in January.
So why did he fail?
There are numerous reasons why players fail to move successfully to new clubs, let alone new continents, such as in Boselli's case. The enormous cultural differences between Buenos Aires province and Lancashire are there for all to see, the language barrier can also be an issue (even though Wigan boss Roberto Martinez obviously speaks Spanish, as do several players) and the different tempo and style found in the English league has accounted for many a good player who couldn't adapt.
In this case though, it's arguably the tactics and the scouting process that seems to be at fault.
Anybody who had watched Boselli play would be able to tell you that he was an excellent No. 9, a penalty area striker who thrives on finishing chances. By no means was that all he had in his locker, but these were his obvious strengths.
The problem is that Wigan knew they would be playing the 4-3-3/4-5-1 that Martinez has consistently used throughout his management career. Knowing that Wigan may well spend the majority of the season on the back foot, fielding Boselli in what would essentially be a lone-striker role, was completely nonsensical.
A shade under six foot, he never had the build nor combative style to play as a target man, similarly he's not the sort of forward whose high work-rate and movement in the channels mean he can excel with this responsibility. This makes Boselli's signing simply clueless. You would not buy Kaka to play him in the holding role, and the same is true of forwards insomuch as there are variations on the species and Boselli would have found it difficult to fit into any side like this.
That's not to say he can't return to Wigan and be a good player for them, but Martinez will need to realise (if he hasn't already) that they must alter the system slightly to avoid him being a complete (and very expensive) failure. They will require genuine wide players to whip in crosses and a central attacker to play near him – strikers like Hugo Rodallega won't provide the service that Mauro needs to flourish. Charles N'Zogbia and Victor Moses who also featured wide for the Latics tended to cut inside. N'Zogbia made the most dribbles in the Premier league last season yet Wigan had one of the fewest amounts of crosses attempted.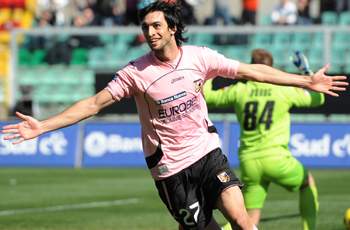 Another position where this frequently happens is the enganche or trequartista sort of player; common place in many countries, where a player has a free role between the midfield and attack. Erik Lamela and Javier Pastore are both examples of stars who've recently been linked with England's elite clubs.
Whilst they are two excellent players, it would be important for potential suitors to be aware of this and accommodate it into their tactics. Whilst some like Juninho Paulista have adapted to enjoy success in the Premier League there are examples from all over Europe where players have not. Juan Roman Riquelme's achievements at Villarreal stemmed from a freedom to roam not afforded to him at Barcelona, where he was asked to slot into a pre-existing formation. Diego was exceptional in this role at Werder Bremen but is available this summer, with Wolfsburg supposedly wanting just €6m to be shot of him.
The importance of a club's tactical setup cannot be underestimated when delving into the transfer market, and this summer it's something to bare in mind when your club is linked with the latest continental hotshot.