The Colombian's value will diminish after his knee injury and will likely have to see out his contract at Monaco, while Manchester United's senior players shirk responsibility
COLUMN
By Peter Staunton
Falcao: The boom-and-bust footballer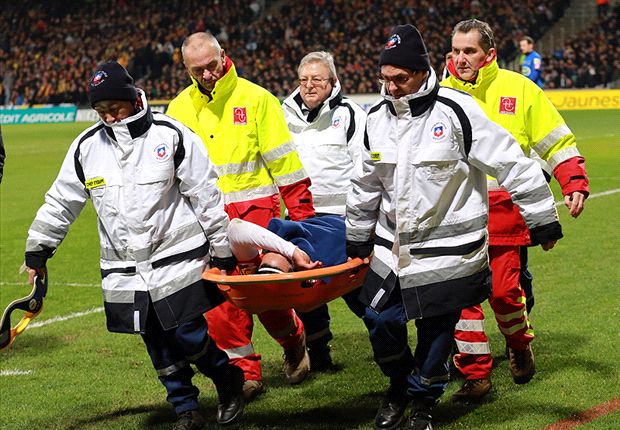 The unbalanced structure of the Monaco squad was all too apparent as Radamel Falcao, one of the world's most expensive footballers, was playing in a French Cup match against fourth-tier Chasselay Monts d'or Azergues in the middle of January. It was an odd juxtaposition. Frankly, that match was no place for a player like Falcao. It is hard to imagine the other top clubs in Europe using their prime players in such low stakes encounters.
It is regrettable that he is highly unlikely now to play at the World Cup next summer. He has torn his anterior cruciate ligament and any attempt to rush him back, by Monaco or Colombia, should be discouraged. His career is at risk if that happens.
For his own long-term good, Falcao should miss the World Cup. What a shame.
As his move to newly-promoted Monaco robbed him of the immediate chance to feature in the Champions League in his peak years, so that ACL injury has again denied him a starring role on the big stage. Falcao, for all his talents, seems cursed to play out his days in relative obscurity.
The initial fervour around his move has dissipated. He has toiled. Despite hitting the ground running, in goal terms, he has been in and out of form. A mysterious thigh injury sidelined him through the winter. He had been on a barren run in the league before injury struck in the cup on Wednesday. It is precisely those type of matches that should be avoided for a high-class player to avoid injury.
Dutch coach Raymond Verheijen laid it out to Goal this week. "Nine out of 10 ACLs can be avoided, because the main reason why an ACL happens is that the knee is temporarily unprotected when the players turns or leans," he said.
"You often see the ACL happens with a very simple action – something a player has done in his career one million times. On one million occasions the knee was protected and everything was in its place. On the one-million-and-first time the signal arrives too late and the ACL snaps."
His ACL is not the only thing that snapped on Wednesday. His chances of escaping Monaco next summer did too. The player who should have been on that Ballon d'Or podium alongside Cristiano Ronaldo is instead praying for fitness and examining the remnants of a career gone askew. Falcao is left with a spell on the sidelines at a club with whom he'd rather not be and an agent who, quite possibly, made more money out of the transfer than he himself did.
Doyen Sports Investments was reported to have held a stake of at least 55 per cent in Falcao's economic rights during the transfer from Atletico Madrid to Monaco. It was that group, and not Atletico, which profited most when the former Porto hitman moved to the Mediterranean coast. Indeed, it was because Doyen's involvement had practically priced every other club out of the market that Falcao ended up in the relatively low-key surroundings of the principality.
Doyen, set up by founders including Falcao's agent Jorge Mendes and Peter Kenyon, received a significant share when the €60m deal went through. Simply put, the resale value of Falcao is no longer its concern. It bought in relatively cheaply, extracting a huge profit on the sale, and cashed out before the crash. Mendes must be happy with how he played the market and his own player. Falcao, arguably, might not be.
The player's high asking price was justifiable because of the level of consistency he showed at Porto and Atletico. But as quickly as his price tag rose to €60m it has come crashing back down as a result of his latest injury. What Monaco now have on their hands is the world's first boom-and-bust footballer.
Whatever the intentions for Falcao – one transfer window or one season at Monaco before returning to one of Europe's premier clubs – those plans have gone up in smoke now because he is a risky investment.
He tore his right cruciate ligament in 2005 while at River Plate, delaying a lucrative move to Europe, and now has suffered the same blight on his left knee. Monaco have little hope of recouping their initial investment on Falcao and Europe's top clubs will think twice about signing a striker his age with his injury record for an inflated price.
At least Mendes got his dues though. Falcao signed a five-year contract with Monaco. After missing out on the World Cup, the next blow could be the realisation that he will likely see it out. A very modern football parable.
Senior player cowardice at United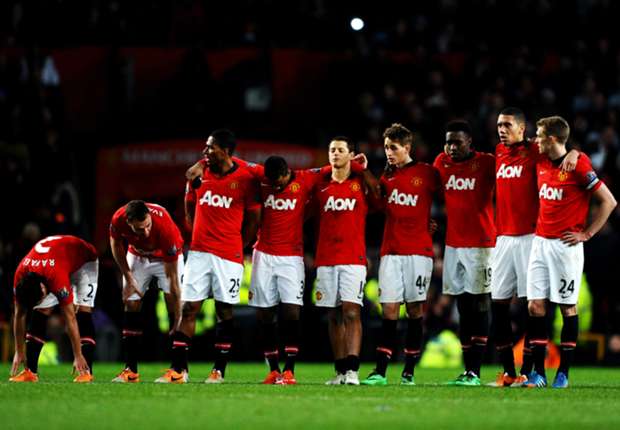 Javier Hernandez pulled the classic gutless move. He took out his shinpads and rolled down his socks. The only other thing he could have done was take off his boots altogether. Those visual indicators tell the manager: "I don't fancy it."
David Moyes legislated for Hernandez's shirk-job in the aftermath of Manchester United's penalty shootout defeat to Sunderland in the League Cup by saying the Mexican was injured. Didn't Cesc Fabregas once take, and score, a penalty for Arsenal with a broken leg? Whatever ailment with which Hernandez was hit while celebrating his extra-time goal could have been surmounted.
Nonetheless, United's other senior players when the time came were in dereliction of duty. Patrice Evra, Antonio Valencia and Jonny Evans – over 150 international caps between them – not to mention the near 700 United appearances they've made, were content to stand in the line on halfway but unwilling to take a penalty kick. What cowardice. At a time when David Moyes was struggling for positivity, United's top lieutenants sold their manager out.
Instead, the ever-willing Adnan Januzaj was thrust back into the firing line; notice how frequently United let Januzaj take up the fight to the opposition. Phil Jones, not renowned for his technical prowess, was sent forward, as was Danny Welbeck.
That lack of command in the United line-up is not new this season. Still, it's Moyes feeling the pressure most acutely and it seems some of his players like it that way. There is not the desire or the commitment to lift United out of the trouble in which they have found themselves.
What Moyes needs more than transfer funds is the backing of the players. That does not mean public endorsements of how well his methods have been received – it means courage and respect.
Those qualities – hallmarks of bygone days at Old Trafford – are lacking in this bunch.
Follow Peter Staunton on