COMMENT: After the folly of splurging their transfer budget on David Luiz last summer, the Parisians are hoping to make an altogether more astute move this time around

By Robin Bairner, French football writer
First it was Zlatan Ibrahimovic and Thiago Silva, then it was Edinson Cavani followed by David Luiz. Each season since QSI took control of Paris Saint-Germain, they have made a notable marquee signing, and this summer could be no different as the French champions line up Juventus star Paul Pogba.
A fee of €80 million has already been agreed between the clubs but personal terms are yet to be finalised with the 22-year-old, who has already established himself as one of the game's outstanding figures in his role.
While there are areas of the squad that need addressing more urgently than the three-man midfield Blanc favours, the potential addition of Pogba is one that PSG cannot pass up.
Unlike the €50 million signing from Chelsea of David Luiz, which appeared a needless and foolhardy show of defiance after Uefa had imposed Financial Fair Play (FFP) sanctions upon the side, the arrival of the France international is a move that would help propel the club a little closer to the Champions League crown they so crave.
Pogba is already a world-class central midfielder who has developed in a culture of playing in leading teams. His qualities are unquestionable and settling in would pose little problem to someone who was born and raised in the east of Paris.
Mentally, PSG can only be impressed with what they have seen – although Pogba famously stormed out of Manchester United after failing to hold down a first-team spot at the age of 19.
While Sir Alex Ferguson might have complained his young charge showed him a reckless lack of respect, that has since become understood as the mentality of an ambitious winner; exactly what PSG are going to need if Zlatan Ibrahimovic likely hangs up his boots in 2016, when his contract expires.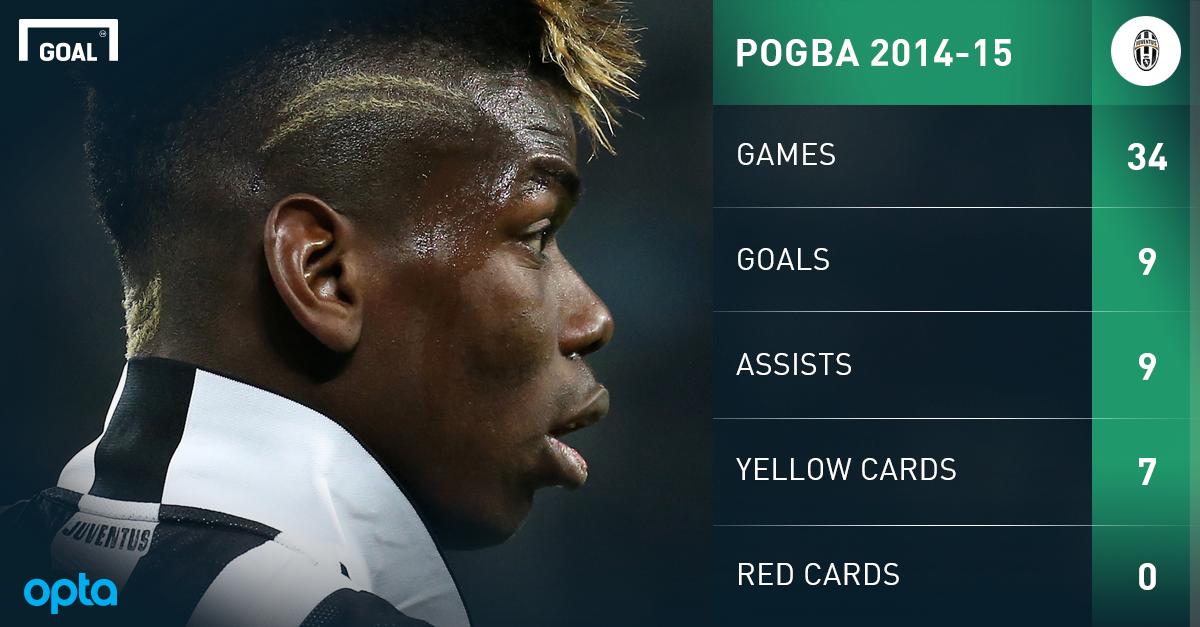 While Ibra will undoubtedly leave a void in attack that will need filled, finding a goalscorer will arguably be a simpler task than replacing his sheer presence. Pogba is capable of undertaking that role both physically and mentally.
Arguably no club is as image-obsessed in the modern game as the Parisians. As they try to gain credibility as a rising force they have been guilty in the past of vanity purchases such as Luiz, but signing Pogba makes sense on multiple levels.
PSG's credibility as a truly 'French' club has been questioned this season, and recalling the local from Turin would certainly garner more domestic support. That he may well force out the disappointing Yohan Cabaye is irrelevant – Pogba would offer PSG the France star they truly crave to become their centrepiece.
Former France international Bixente Lizarazu agreed when he spoke to Telefoot: "For me, Pogba is a priority. To achieve such a transfer would mean a lot, notably in terms of image and of marketing."
The former Bayern Munich star even urged the Parisians to throw in the Mona Lisa – Leonardo da Vinci's famous painting housed at the city's Louvre Museum – to seal the deal.
Now seems an astute time to strike, too. Barcelona have been handicapped by a Fifa-imposed transfer ban that runs until January, while PSG outperformed the player's Premier League suitors – Manchester City, Chelsea and Manchester United – in the Champions League this season.
FFP remains an issue, of course. Yet PSG performed impressively in Deloitte's Money League for last season – just behind Barcelona and Bayern Munich, and almost €100m better off than Chelsea.
Uefa retains a grip on the club's net transfer spending, however. This is likely to be set at €80m this season – just the figure they require to sign Pogba. Any other deals will likely be financed by the sales of fringe players, with Cabaye set to depart and the futures of both Edinson Cavani and Ezequiel Lavezzi in the balance.
Pogba, though, would be the headline summer arrival and his transfer would instantly send out a message to the rest of Europe that PSG really mean business.
Follow Robin Bairner on