The Wales international has been linked with a €70 million move to Camp Nou, but brushed off such speculation ahead of this weekend's clash with Aston Villa at Wembley

Aaron Ramsey insists that he pays little attention to rumours linking him with a €70 million move to Barcelona as another FA Cup final with Arsenal looms.
The Catalan giants reportedly sent scouts to watch Ramsey numerous times during the season, while Wales manager Chris Coleman believes the 24-year-old has the required quality to be a success at Camp Nou.
Ramsey, though, has brushed off such speculation and says that he is solely focused on beating Aston Villa at Wembley on Saturday as Arsenal look to retain the trophy won 12 months ago.
"That's just something that's been written in the papers. I'm focused on Arsenal and on winning the FA Cup. That sort of news doesn't affect me or enter my mind," he told reporters at Arsenal's training headquarters.
When asked if the move appealed to him, he added: "Not at this time. I'm focusing on the FA Cup, that's what appeals to me at this time."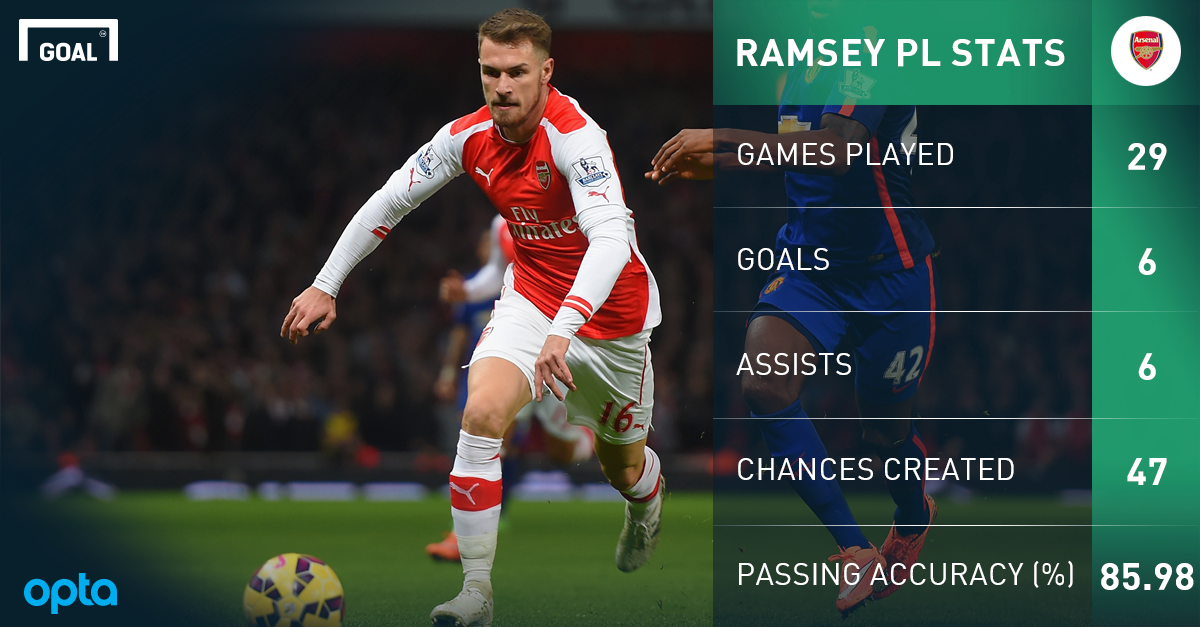 Ramsey believes last year's triumph at Wembley over Hull City has signalled a change in attitude at Arsenal, with the Gunners brushing off their previous naivety to gain a winning mentality.
"I think in the past we've been a bit too naïve, maybe tried to play the way we like to play a bit too much, and we leave ourselves a bit too open in the game," he said.
"Against that quality, if you do lose the ball high up the pitch they'll punish you and we were guilty of that for a couple of years.
"But I think this year we've been a lot more solid as a team, we haven't given them so much space to play and we've been quite compact, and we've managed to take our chances at the other end.
"I think that's a massive step forward from last year. The only thing I think we need to do is get that consistency throughout the season to really challenge for the Premier League."
Ramsey, though, remains wary of Christian Benteke, with the Villa striker having scored 16 goals in all competitions for the club in 2014-15 as they avoided relegation from the Premier League.
"He's been in great form of late," Ramsey said of the Belgian. "It's been a difficult season for Aston Villa, but they did manage to stay up in the end.
"They showed some good form towards the backend of the season, he was in amongst all the goals. He's going to be a big threat for them on the day."