The Spain international winger had a lively game despite Barcelona being defeated 2-1 by Fiorentina on Sunday but was it his last outing for the club amid Premier League talk?
---

By George Ankers and Stephen Darwin

---
As Angel Di Maria nears the completion of a move to Paris Saint-Germain, Pedro is the name on every Manchester United fan's lips as reports continue to link him with a move to Old Trafford.
The Spain international is a clear second choice behind Barcelona's incredible trio of first-team forwards so a move away for regular minutes might be just what the 27-year-old wants – but did he play his last game in a Barca shirt on Sunday night?
Luis Enrique's side were defeated by Fiorentina in an International Champions Cup match but how did Pedro get on? Goal was watching…
---
PERFORMANCE AGAINST FIORENTINA
---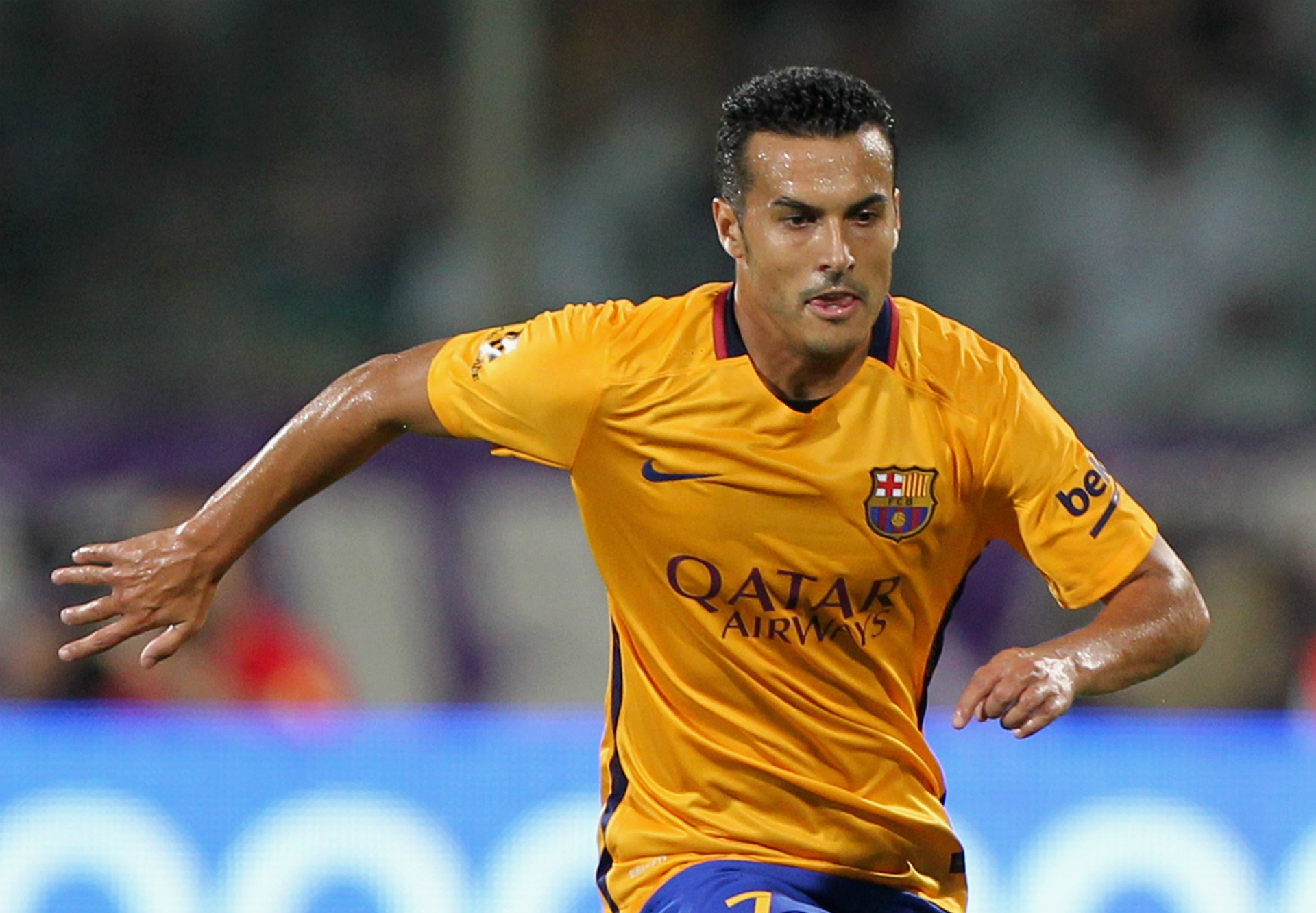 Though Barcelona did not fully recover from going 2-0 down within the first 12 minutes at the Stadio Artemio Franchi, the defeat could hardly be laid at Pedro's feet.
Playing the full match on the left flank, the Barca star was a near-constant threat, starting the game with purposeful running and maintaining the pressure whenever he got the ball.
His threatening movement and eager dribbling were the hallmarks of a fine performance, particularly in the first half as he routinely worked over the Italian side's defence. One particularly fine example came in the 27th minute as Pedro made a thrilling run down the left before coming back inside from the byeline, through the middle of the penalty area past several defenders before having a shot well saved.
Ciprian Tatarusanu had only just kept out a previous shot from the winger just six minutes ago and, if there were a criticism to be made of Pedro's efforts, it would be a failure to really punish with his finishing. Neither effort, however, was hopeless, and there is no doubt that the Spaniard has goals in him.
He also created several chances as Barca tried and failed to overturn their deficit and certainly should have had an assist late in the first half – but Luis Suarez fluffed his shot upon receiving Pedro's through-ball and instead fell flat on his face.
---
WHAT THE FUTURE COULD HOLD
---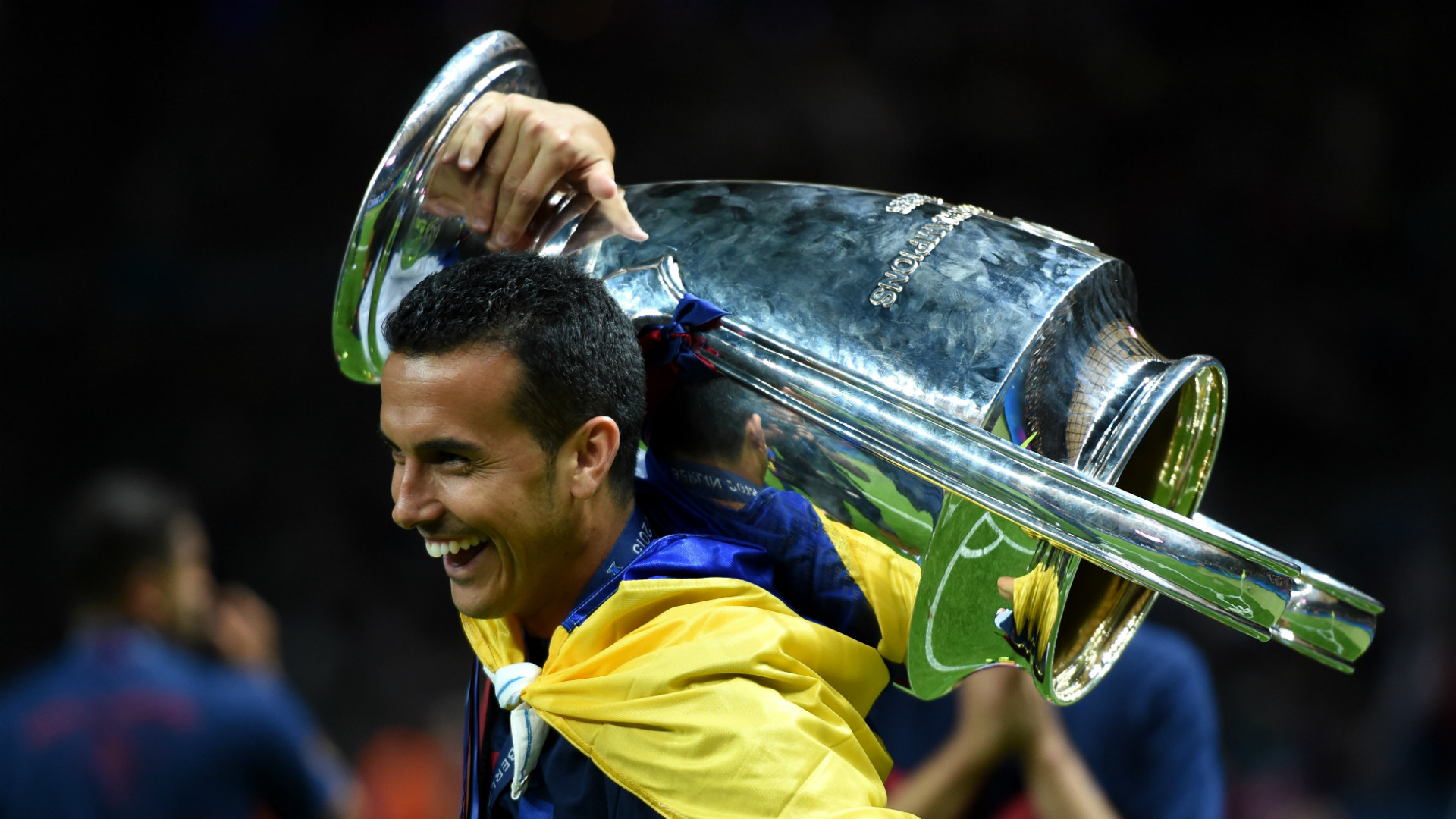 Lionel Messi, Luis Suarez, Neymar. There is probably not a better front three in world football at the moment and it is the presence of the aforementioned trio at Camp Nou that is undoubtedly seeing Pedro assess his options.
While the Spain international would get his fair share of minutes as a rotation player for the Catalans, there is surely no conceivable scenario that would see the 27-year-old start regularly in place of Barca's scintillating trio – and that, for someone so talented, would be a waste.
The fact is that Pedro would command a place in almost any other top side in Europe, and, if he is thinking seriously about departing La Liga, the Premier League would certainly be a perfect stage for him to flourish. Indeed, the president of his old team says that he has been told that a move to England is very much on the cards.
And there will be no shortage of takers. Chelsea, who seemingly decided against going toe-to-toe with Manchester City for £49 million Raheem Sterling, are said to be one option although the Premier League champions are already well stocked on the flanks.
Eden Hazard is, of course, an irreplaceable in Jose Mourinho's starting XI, although Pedro would provide competition for Willian on the other wing, but the presence of Juan Cuadrado, who is likely to get more of a chance to impress in 2015-16, might dissuade the Spaniard from Stamford Bridge.
Manchester United are the club most heavily linked with a move for Pedro, however. Louis van Gaal is steadily building a side capable of pushing for the Premier League title and the tricky winger would slot in seamlessly to improve an already impressive-looking line-up, while the Dutchman has cited the 27-year-old as the sort of player whom the Red Devils should be chasing.
With Di Maria set to join Paris Saint-Germain after just one year at Old Trafford, space is freeing up in the United midfield.
Liverpool, too, would be an interested party but their lack of Champions League football would likely deter the Spanish winger.
And, of course, there is still Barca. Luis Suarez has called for his team-mate to reject the Premier League and stay at Camp Nou. Surely, though, a player of Pedro's immense ability should be aiming higher than being the Uruguayan's reserve – and United look the likeliest option at this stage.