The versatility of the South American forward gives Laurent Blanc plenty of options in attack for the season ahead
---

ANALYSIS
By Robin Bairner

---
Unshackled from the bonds of Financial Fair Play, Paris Saint-Germain have finally landed the big-name signing that was widely anticipated, with Angel Di Maria joining the French champions from Manchester United.
After Eintracht Frankfurt goalkeeper Kevin Trapp and Tottenham misfit Benjamin Stambouli were secured for relatively modest fees, Laurent Blanc has moved to capture the Argentine attacker, who was so pivotal as Real Madrid won the Champions League little over 12 months ago.
The aim of PSG remains to replicate the success of the Spaniards at the highest stage, but rather than look to the capital, their coach continues to draw inspiration from reigning champions Barcelona. The 48-year-old has based his thinking on Pep Guardiola's spell at Camp Nou and continues to staunchly favour a 4-3-3 system, yet Di Maria's arrival will provide more flexibility for the Parc des Princes outfit.
Indeed, Blanc hinted as early as May that he was after the South American. "It's in attack that I'm prioritising reinforcements. I'm expecting to sign two attacking players," he said as the club celebrated a third successive Ligue 1 crown.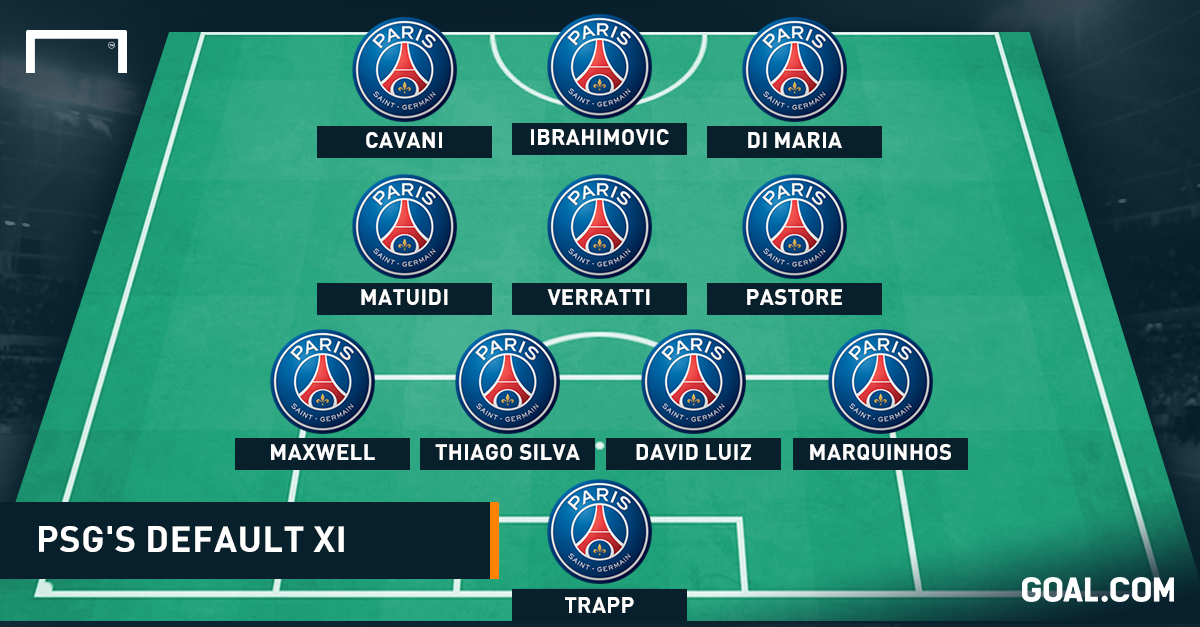 Di Maria's arrival will not change Blanc's default thinking. He will become one of the key facets of PSG's attacking play and shall feature as an attacking figure on either side of a three-man attack, probably featuring primarily on the right, allowing him to cut inside and shoot at goal.
Ezequiel Lavezzi, meanwhile, is now likely to be terminally displaced from the starting XI, with his compatriot a more capable and more consistent all-around performer. Additionally, Di Maria's attributes will allow Blanc to switch seamlessly to a 4-4-2 system during certain phases of play.
For the time being, at least, Zlatan Ibrahimovic remains, despite agent Mino Raiola continuing to hint that the Swede could yet be lured back to AC Milan. While he stays in Paris, he will continue as the team's unquestionable leader, relegating Edinson Cavani to the wing ahead of Lucas Moura.
But one of the real strengths of the 27-year-old is his adaptability, an attribute that his coach is known to appreciate.
By the end of 2014-15, PSG were looking rather leg-weary. Too much emphasis was placed on the same players featuring for match after match. Many of them were already flailing after the World Cup and broke down injured at key moments.
While international commitments are not the same problem in the offensive sector, the adaptability of the Argentine will allow Blanc to rotate his side more effectively without losing any quality.
For example, Di Maria flourished towards the end of his time in Madrid playing a more central role, and while the renaissance of Javier Pastore precludes that for now, it does offer the Parisian side an alluring option should they wish to shuffle their options.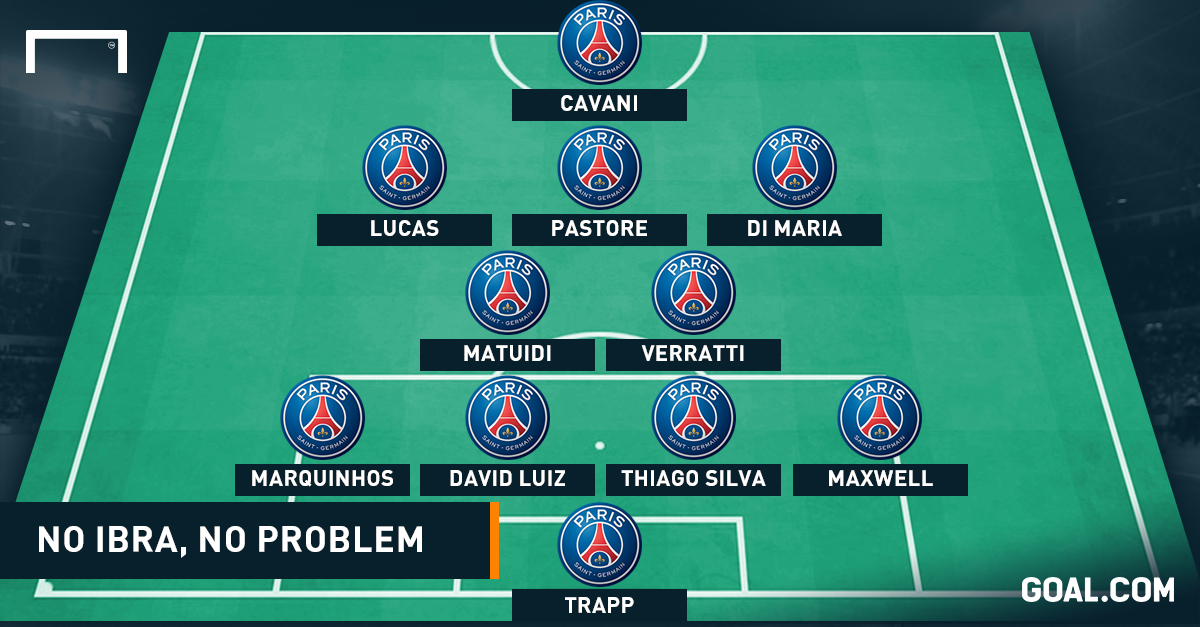 The use of a 4-2-3-1 formation is likeliest when Ibrahimovic is unavailable. Pastore has found it difficult to play with the veteran forward due to his tendency to drop deep when seeking possession, reducing the space the No.10 has to play in. Cavani, industrious as he may be, does not have this same habit.
Equally, should Blanc deem it worthwhile to rest Blaise Matuidi, Di Maria can easily slot into his place on the left of the midfield unit. Marco Verratti will join him in there, but with Thiago Motta forcefully seeking an exit, the coach is now tasked with finding a replacement, having previously confirmed a one-in, one-out strategy.
"Each departure will be replaced with a new signing," the coach confirmed shortly before Yohan Cabaye joined Crystal Palace to be replaced with Stambouli – a player whose abilities are widely undervalued after failing to win an opportunity at Spurs.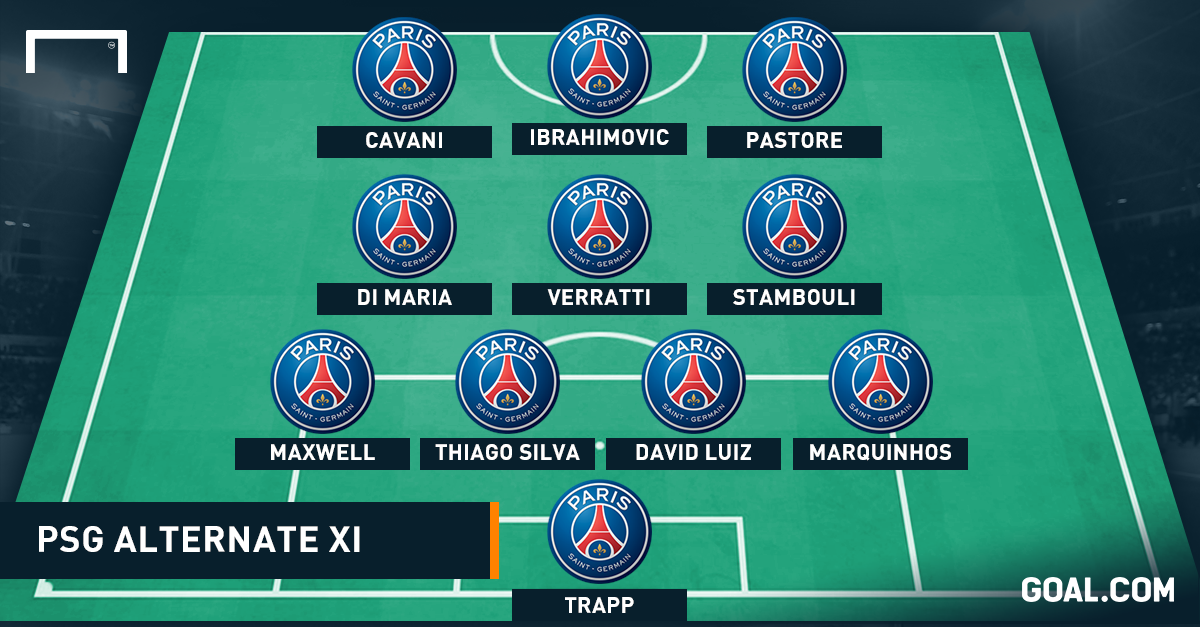 A more physical player of this ilk will be used in such a circumstance in order to provide muscle to an area that would otherwise lack physical strength without the France international. That could mean that Javier Pastore is pushed into a more offensive wing position, although Lucas Moura would also be a strong candidate to step in such a circumstance.
Equally, Blanc currently has options to fill the void, with Stambouli and youngster Adrien Rabiot currently battling for the coach's affections. Nevertheless, another deep-lying player is likely to arrive before the end of August.
So Blanc's work in the transfer window is not done, yet his squad is shaping up nicely for the season ahead and Di Maria is set to be an integral figure – in whatever position he is asked to play.