The Bianconeri hope that making the Frenchman their new No.10 will let Barcelona and Manchester City know that the midfield ace will remain in Turin for years to come
---

COMMENT
By Mark Doyle and Romeo Agresti

---
Earlier this summer, Sir Alex Ferguson advised Juventus to cash in on Paul Pogba. "I would sell him," the former Manchester United boss told
Tuttosport
. "It's true I let him go before but I would let him go."
The Bianconeri refused to listen to the Scot, no doubt reluctant to take the advice of a man who had allowed the most promising midfielder to leave Old Trafford for nothing. Ferguson may not appreciate Pogba's value, even now – but Juventus certainly do. Hence, Thursday's announcement that the Frenchman will be their new No.10.
The jersey holds a mythical status in Turin. Omar Sivori, Fabio Capello, Liam Brady, Roberto Baggio, Alessandro Del Piero, Carlos Tevez – the players to have worn the Bianconero No.10 essentially reads as a shortlist of the most influential players in the club's history. Thus, deciding who should wear the shirt is never taken lightly. It is a carefully considered move – and it has been no different this time around.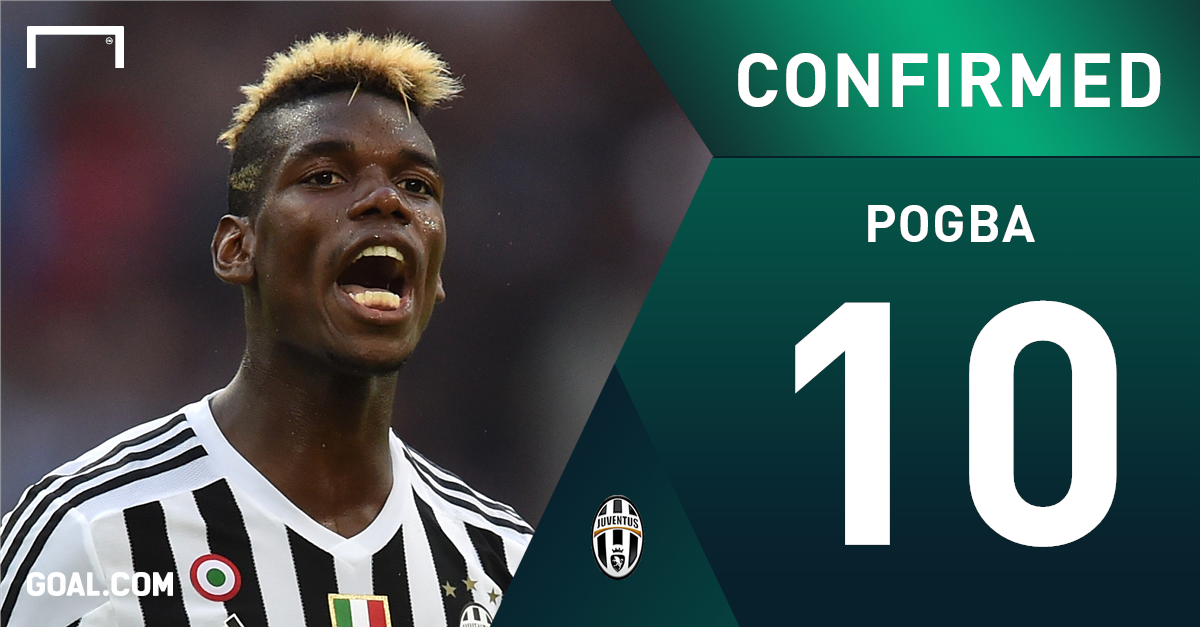 Pogba, as has been well documented, is one of the most sought-after individuals in world football. Barcelona, Manchester City, Real Madrid, Paris Saint-Germain – all of the game's richest clubs have an interest in signing the 22-year-old. Indeed, so intense is the competition, so high are the stakes, that Chelsea boss Jose Mourinho has admitted that even the Roman Abramovich-funded Blues have no chance of landing Pogba.
"I think everybody has an interest in Pogba," the Portuguese told reporters on July 19, "but there are things you can do and things you cannot do. I love the Eiffel Tower but I can't have the Eiffel Tower in my garden. I can't even have the Eiffel Tower of Las Vegas!"
Mourinho may have had a not-so-hidden agenda in that instance, cheekily suggesting that Abramovich needs to loosen the purse strings once more in order to land the game's elite players, but his appraisal underlines just how highly Pogba is regarded. Indeed, while Dutch icon Johan Cruyff may not believe the hype surrounding Pogba, dismissing Barca's €80 million bid as "absurd", but Juve fully appreciate his value to Massimiliano Allegri's team – and the club's marketing department.
After arriving in Turin in 2012, Pogba quickly set about proving himself one of the most promising young talents in the world, forcing then-coach Antonio Conte to start experimenting with Claudio Marchisio as a trequartista because the new arrival had become undroppable, an integral member of Juve's midfield three.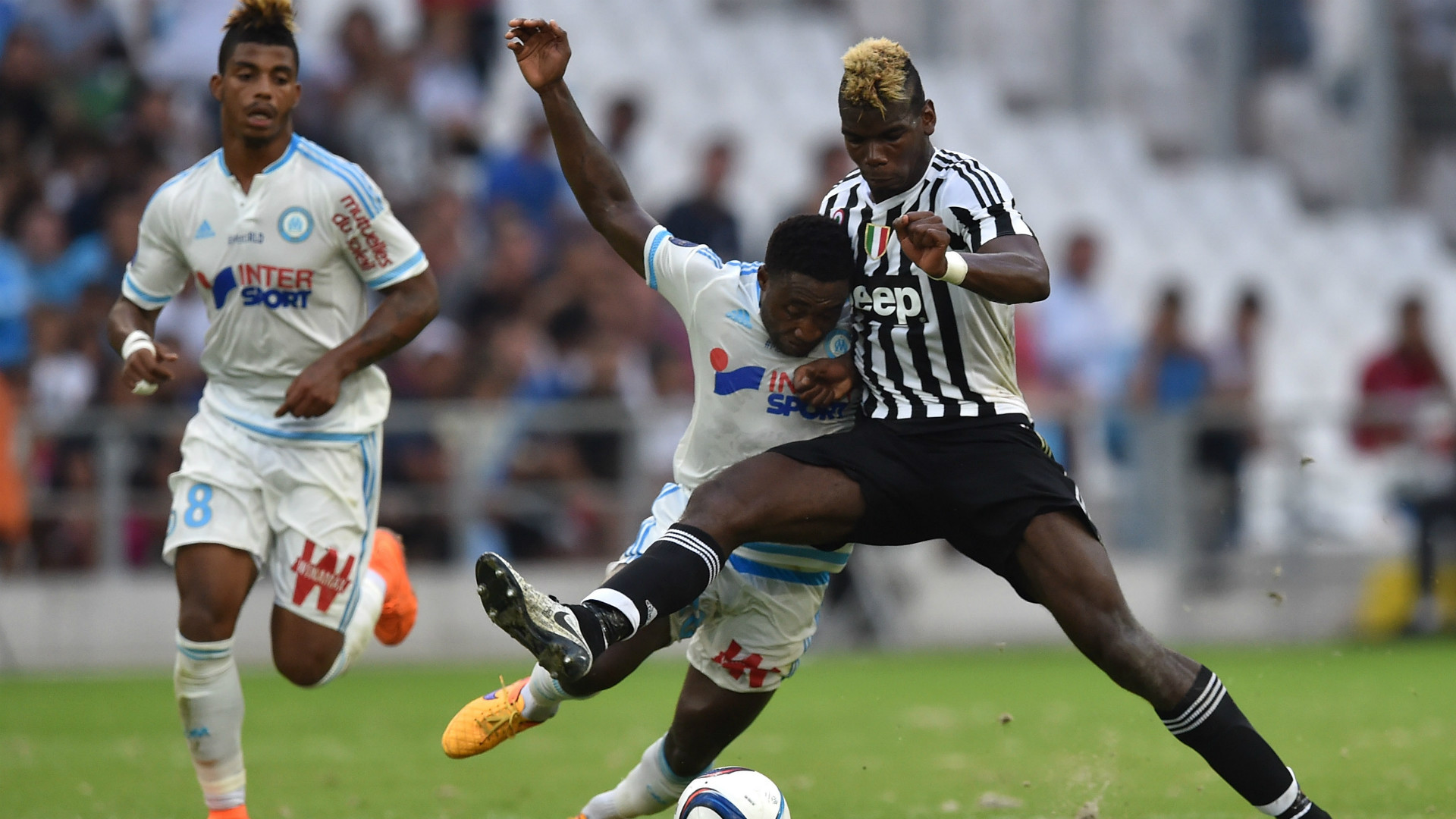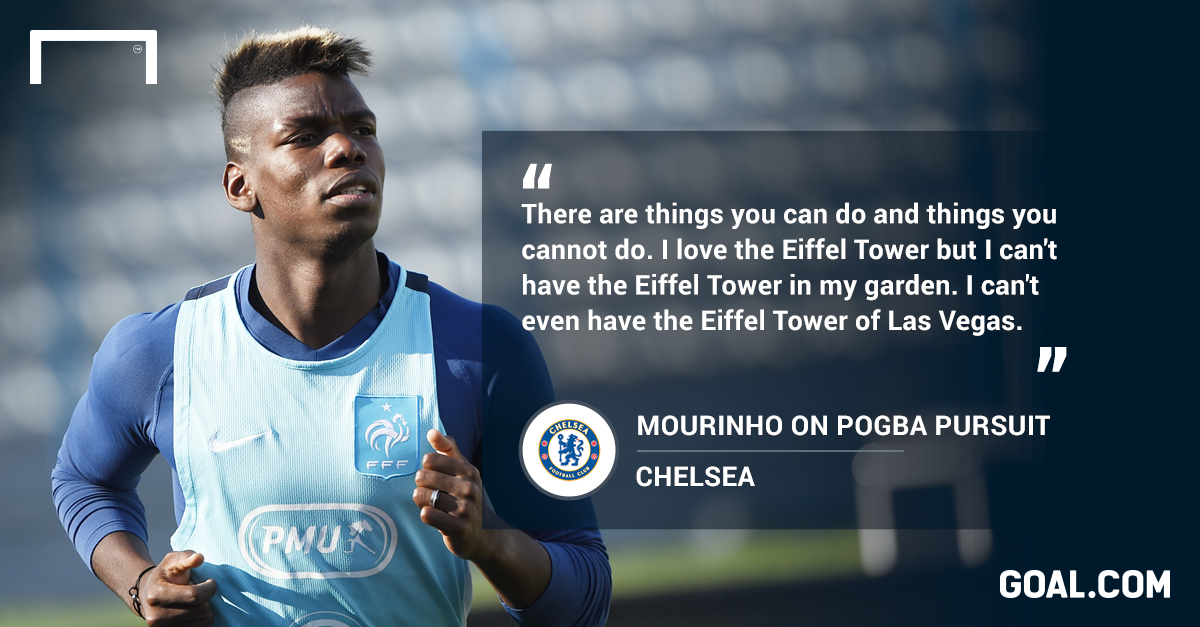 Pogba's influence has only increased in the intervening years and now, following the summer departures of Andrea Pirlo, Arturo Vidal and Tevez, the Frenchman is now undoubtedly Juve's most important player. Giving him the No.10 jersey only reinforces that impression; reinforces that fact. Indeed, Pogba was a pivotal player even with the No.6 on his back but now he will be clearly identifiable as the team's lynchpin, their star man – and the Bianconeri are going to sell many more Pogba shirts as a result.
It is also a significant switch for the midfielder on a personal level. This is not a man who runs away from pressure but embraces it; seeks it out.
Even before it was announced that he would be given the No.10 shirt, Pogba spoke openly of his desire to fill the void left by Vidal, a prolific presence in the Juve midfield. He wants more responsibility. Now he has got it.
The change of shirt number will not necessarily mean a change of role, though.
Massimiliano Allegri has toyed with the idea of deploying Pogba as a trequartista at regular intervals since succeeding Conte at the helm last year but he wants a specialist No.10. Hence, Juve will continue their pursuit of a classic attacking midfielder, with the club set to step up their bid to sign the versatile Julian Draxler from Schalke after their Supercoppa Italiana showdown with Lazio in China.
In that game, though, all eyes will be on Juve's most prized possession.
The Bianconeri have made a clear statement of intent, sent an unequivocal message to their rivals: Pogba is Juve's new No.10 – and will be for many years to come.