The defender has agreed a new deal and will sign on Monday, ending an arduous transfer saga in what is a much-needed bright spot for coach Rafa Benitez ahead of the Liga start
---

COMMENT
By
Ben Hayward

---
It has been a strange summer at Real Madrid. After watching fierce rivals Barcelona win it all in May and June, a controversial coaching change, the undignified departure of Iker Casillas and no major signings as the start of La Liga approaches, Sergio Ramos' renewal is the best news yet for Los Blancos.
It had all seemed so different when Ramos headed home his late leveller to take Madrid from the depths of defeat to the glory of victory as Real beat Atletico in Lisbon last year and claimed their holy grail: La Decima. And even in the winter months, as Carlo Ancelotti's side racked up 22 consecutive victories culminating in the capture of the Club World Cup, all appeared rosy.
But 2015 has been an unhappy year for Real and Barca's dominance made it even more unpalatable for fans of Los Blancos. The Catalan club claimed La Liga, the Copa del Rey and the Champions League to make it a season to forget for their eternal enemies in the end – and Ancelotti was soon removed by president Florentino Perez.
Ramos and Cristiano Ronaldo had been among the players to offer their public support to the Italian coach and that did not go down well with Perez, who took no notice as he sacked the former AC Milan boss and replaced him with a seemingly uninspiring incumbent: Rafa Benitez.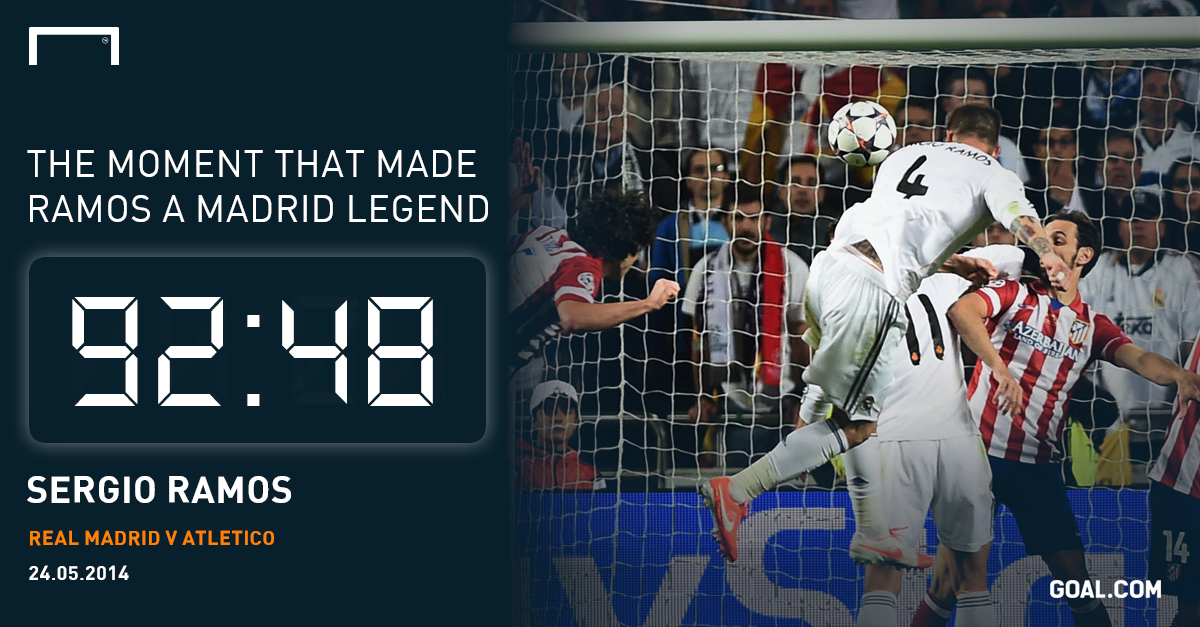 Then came the bombshell in June as talks broke down between Ramos and the club over a new contract and the defender looked set to leave. Florentino, furious, was unwilling to have his hand forced and unprepared to pay the centre-back the €10 million he had demanded.
Manchester United were on stand-by and although he loves Madrid, Ramos made up his mind that he was ready to move to Old Trafford. That, it seemed, was that. But a twist of fate came as Perez was booed by hundreds of fans at the event to announce the departure of club captain and icon Casillas. Once was careless, but twice would have been unforgiveable.
So a rethink followed and out in China amid Madrid's pre-season tour, talks resumed. Both club and player agreed in the end that a future together was the best solution and Perez promised the 29-year-old a lucrative new deal.
That contract will now be announced and signed officially on Monday at a high-profile event at the Santiago Bernabeu, with Ramos set to commit himself for the rest of his career to the club he joined in 2005. He will earn around €10m after tax and will captain the team on a full-time basis now that Iker has left for Porto.


---
FULL STORY | Ramos agrees Real Madrid renewal

---
It is the best news yet for Madrid in 2015. After all that has gone on with the exit of Casillas, the arrival of Benitez and a continued cat-and-mouse move for Manchester United goalkeeper David De Gea, some stability was needed and the Ramos renewal is a good start.
Even Ronaldo had expressed his concern at the possible departure of his team-mate and friend, already unhappy at the treatment of Ancelotti and with Barca back in front on the pitch at the end of last season.
Madrid's movements in the market this summer have also been low-key, with De Gea still set to arrive towards the end of the window but no other big-name signings currently in the pipeline.
But the new deal for Ramos allows Benitez to build his side on strong foundations and start the season not only with a world-class defender to organise at the back, but one of the game's greatest leaders in the team as well. Sergio stays – and at last Madrid fans have something to cheer about in a subdued summer at the Bernabeu.