Los Blancos have sold the midfielder back to Real Sociedad for a huge loss and appear to have learned little after stockpiling midfielders with no clear strategy in recent years
---

COMMENT
By
Ben Hayward

---
He will go down as one of the worst signings in the history of Real Madrid. Asier Illarramendi arrived at the Santiago Bernabeu as a supposed long-term replacement for Xabi Alonso and a future star of Spain's midfield. In the end, however, he was neither.
Illarra was bought for almost €40 million when taxes were applied to his transfer in the summer of 2013 – a lot of money for a 23-year-old who many believed was not even the best player in the Sociedad squad at the time.
Fresh from helping Spain's Under-21 side to the European Championship crown in Israel in 2013, the defensive midfielder joined Madrid but took time to settle in the capital due to homesickness and something of a culture shock after moving from a small town with 5,000 inhabitants (Mutriku) to Spain's largest city.
On the pitch, he struggled to make an impact as well. Limited in terms of technique and barely venturing forward at all, the Basque did not seem to offer much in the way of protection for his defence either and was woeful when Madrid needed him most – the night they lost 2-0 at Borussia Dortmund in the Champions League in 2013-14 and almost saw their Decima dream go up in smoke.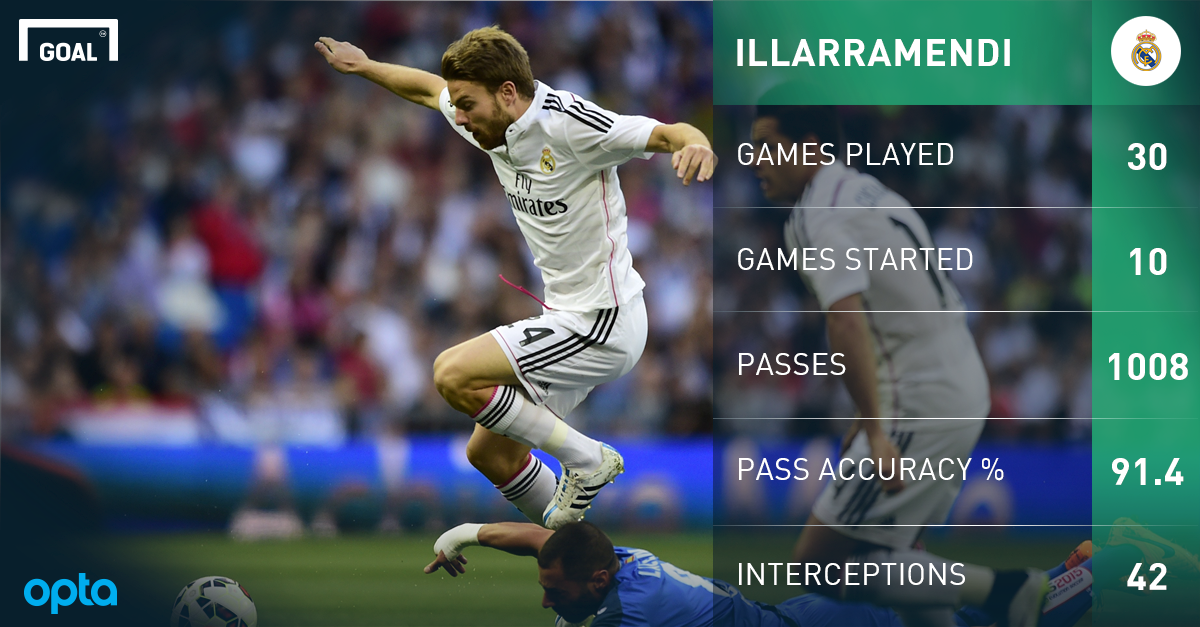 After his poor performance in that match, in which he was substituted at the break, coach Carlo Ancelotti appeared to lose faith in the Basque and when Alonso left, not only did he fail to emerge as his successor, but he featured even less than before.
In his second season, Illarra played 41 games but only 15 as a starter. And as he returns to Real Sociedad for a cut-price €16m, there is a sense that he never really came out of his shell in Madrid.
At €39m, the transfer cost Los Blancos €19.5m per season, €433,333 per game (for 90 in total) and €9,213 per minute (4,233 played). It is far from the return Real had expected on their significant investment – and is also a blow to their plans of recruiting the best young Spanish players around.
The two-tier policy of president Florentino Perez is designed to bring in the finest footballers from around the world and complement those with Spanish stars. But for 14 minutes late in the game against Sporting Gijon on Sunday, there was only one Spaniard on the pitch for Madrid: captain Sergio Ramos.
Goalkeeper Iker Casillas left earlier this summer, while David De Gea's proposed move from Manchester United remains in limbo. Jese and Isco, meanwhile, had been substituted and Dani Carvajal came off the bench later on.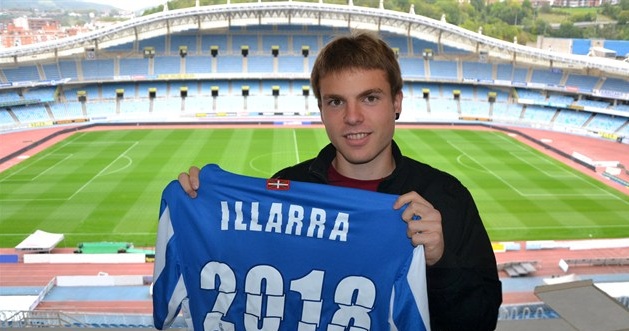 ---
FULL STORY | Illarra completes Real Sociedad return

---
Although not really up to standard, Illarramendi is the latest casualty in a chaotic transfer policy which saw Lucas Silva brought in last season but now seemingly surplus to requirements as he is close to a move on loan to Marseille and Inter's Mateo Kovacic bought recently and likely to be used in an unfamiliar defensive midfield role.
"I was told that I was in the club's plans," Illarra said on Wednesday. "Then they signed another player."
Nevertheless, it was probably the right time to let the player leave. Never really good enough and certainly not worth anywhere near the enormous outlay, the 25-year-old departs on the same day as another overpriced player, left-back Fabio Coentrao, who moves on loan to Monaco.
Coentrao has been a useful player these past few seasons, but never lived up his hefty price tag after he was brought in by Jose Mourinho in a €30 million deal from Benfica in 2011, making him the world's most expensive full-back.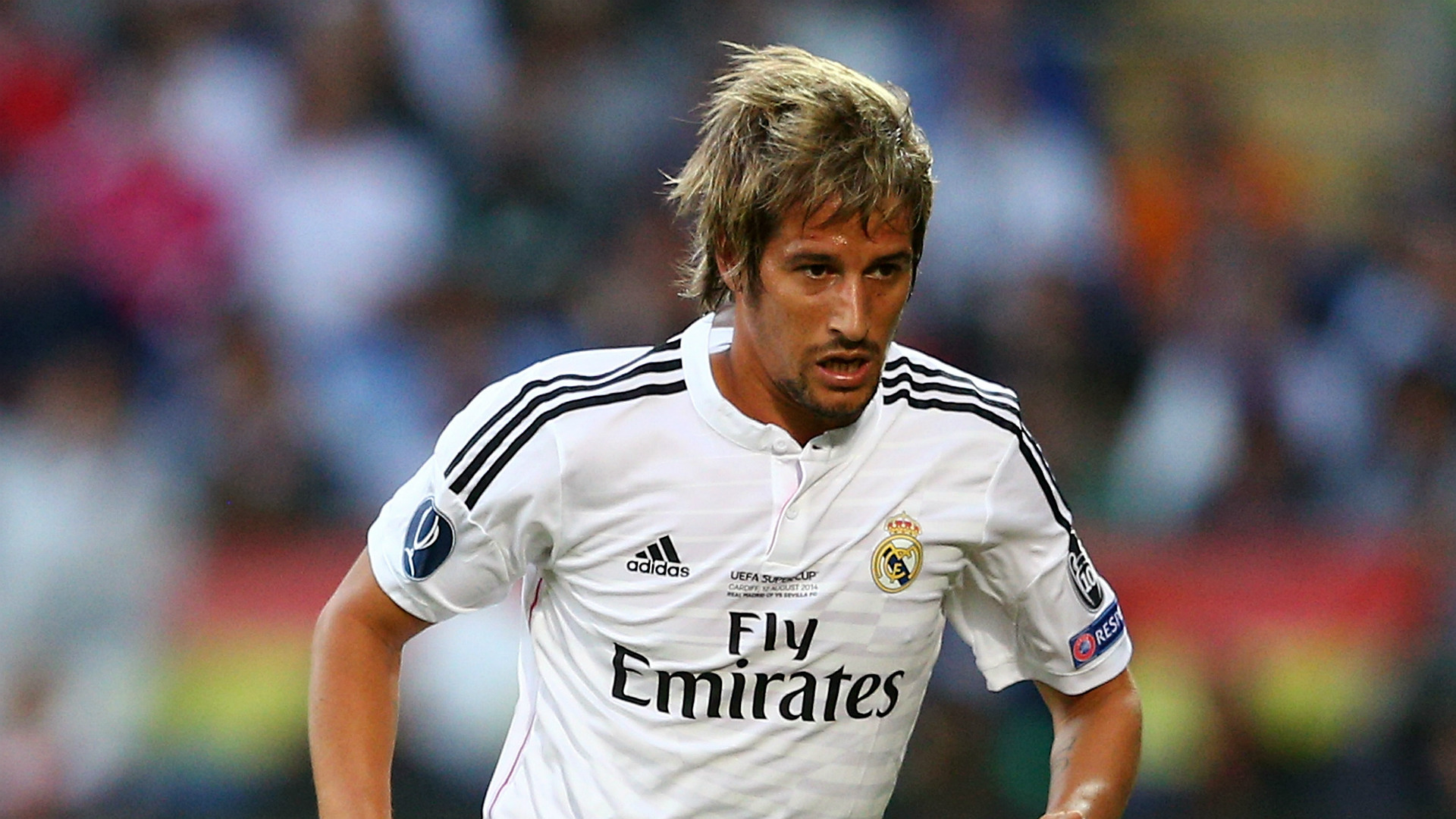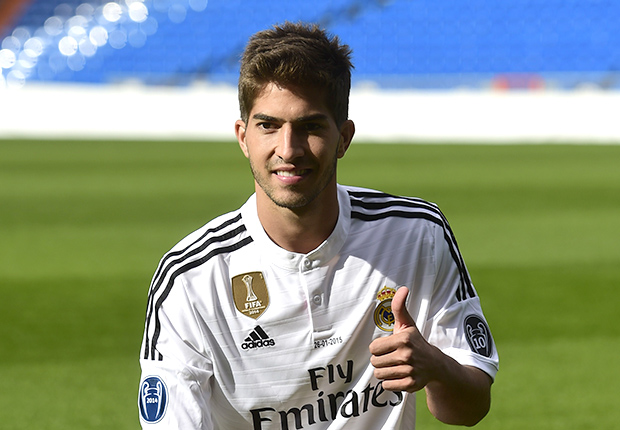 With constant coaching changes in recent seasons and a president who wants a big-name forward to arrive each summer, Madrid's policy in the transfer market is still something of a scattergun approach. Whereas Barcelona strengthened key positions last season and went on to win the treble, los Blancos still seem to be placing square pegs in round holes, with players like Isco, James, Gareth Bale, Jese, Toni Kroos and now Kovacic all playing out of position or operating in less familiar roles.
And while Illarramendi was good enough in his two-year spell at the Bernabeu, his growth was also stunted by the club's stockpiling of midfielders in recent seasons which means there is no place in the starting line-up at times for players like James Rodriguez or Isco.
As he returned to Anoeta after two years away, Illarra was welcomed by fans and former team-mates alike. "We do love you here," defender Inigo Martinez wrote on Twitter, implying that was not the case at Madrid.
Given time to find his feet and confidence with a starting spot, Illarra will now probably produce his best football again in the Basque Country. Madrid, meanwhile, will reflect on a €23m loss on a player they should never really have bought in the first place. But they would also be advised to ponder their many mistakes made in the transfer market over the past few years.
It's time for a rethink, perhaps.