The France international will find it hard to get into the side ahead of Maxwell – but unable to rest on his previous achievements, that could take him to the next level
---

COMMENT
By Robin Bairner

---
A classic game of transfer dominoes played out on Wednesday, as Paris Saint-Germain captured the signing of Layvin Kurzawa from Monaco.
The France international, 22, forced himself out of the principality club and up to the capital, where he displaces Lucas Digne as backup to Maxwell in Laurent Blanc's ranks. Meanwhile, Fabio Coentrao, who had himself been linked to the Parc des Princes when there were fears Monaco's asking price for Kurzawa was too great, finds himself joining Stade Louis II's large Portuguese contingent for at least the next season.
Monaco sporting director Vadim Vasilyev confirmed that the decision to sell Kurzawa was taken out of his club's hands by the young defender, whose move to the champions is set to cause him some short-term pain for long-term benefit.
"It was Kurzawa who wanted to leave," he told RMC. "The transfer fee is a very large one.
"At Monaco, we will never keep a player who wants to leave if there is a very good offer for him."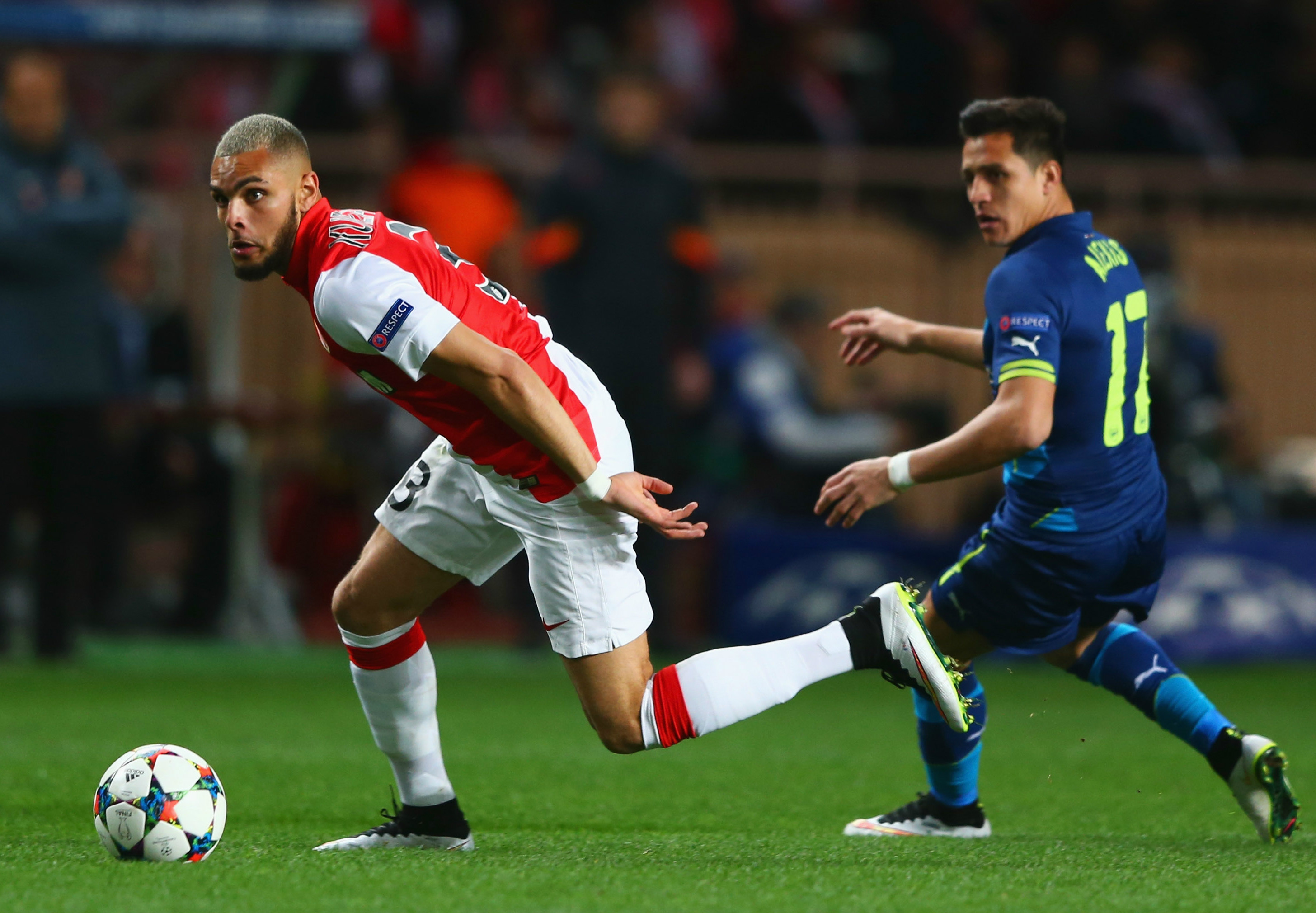 And so, in the wake of his former club's exit from the Champions League at the hands of a Valencia side just marginally too strong for them, the stars aligned for Kurzawa to move north.
Life in Paris will not be straightforward for the youngster, who is set to play a supporting role to Maxwell, a wizen figure at 33-years-old but still a favourite of the coaching staff, players and fans.
The Brazilian's is an unspectacular role in the side, yet his consistency has allowed him to continue in a regular starting berth with one of the strongest sides in Europe. A quietly understated performer throughout his career, the ex-Barcelona and Inter star is an ideal tutor to guide Kurzawa through what will likely be the most difficult step of his career.
Talent is not lacking in the youngster's game. That he muscled himself into a regular berth in the Monaco side when they were buying James Rodriguez, Radamel Falcao and Joao Moutinho speaks volumes, and over the last two years he has grown into a real leader and a terrific attacking weapon, even from his role on the left side of the defence.
Kurzawa leaves Monaco their top scorer so far this season, having struck a rather outrageous three goals in six games from a position in which players will struggle to muster such a tally over the course of an entire campaign. PSG's 4-3-3 system relies heavily on the full-backs providing width, and there can be few players more suited to this than the youngster.
Physically, too, he is an imposing presence. He is quick, strong and jumps even better than he has a right to standing at 6ft tall.
Mentally, however, he has to grow up.
He will be remembered for a brazen salute during a European Under-21 Championship playoff match against Sweden, following what he believed to be the winning goal. Egg was left on his face when the Swedes promptly scored at the other end to qualify at France's expense.
"When you see the behaviour of Kurzawa… He is a moron. You've got to wonder where his brain is," ex-France boss Raymond Domenech told Le Monde after that incident.
Speaking the following month, the player admitted that he had been forced to take a break from social networks such was the vitriol directed at him and had even stopped going out of his house so often.
"It was a lesson for me," he admitted. "I won't be doing it again."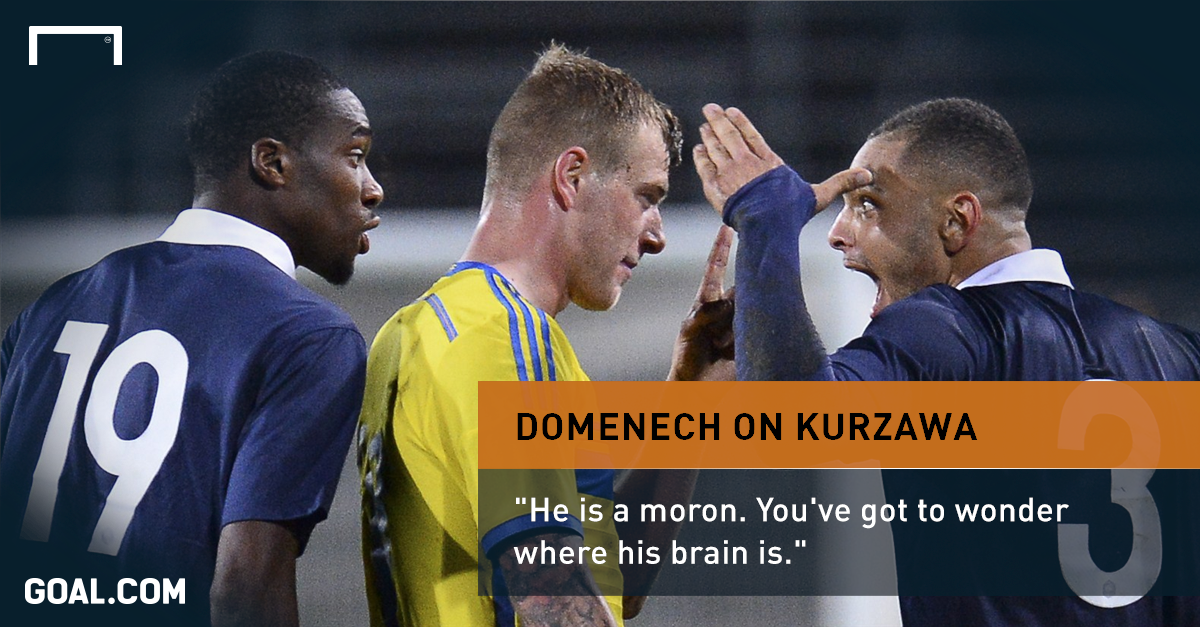 The incident prevented the Frejus-born player from becoming carried away with his own hype as it left him bloody nosed. His move to Paris will have a similar effect.
No longer is Kurzawa a big fish in a small pond. He will have to vie for his place in Laurent Blanc's starting XI with Maxwell, and even if he ultimately usurps the veteran Brazilian, he will be forced to share the role with him.
But this is no bad thing. It means that he makes his first big move without such a burden of expectation on his shoulders and ensures that he is pushed to work to the maximum on a daily basis in training.
During his two appearances for France, he has not necessarily looked at his best, suggesting that he is not yet comfortable playing in front of large, expectant crowds – something he will have to cope with if he is to cut it at the top.
In Paris, he can be eased gently into the big time, and will have the opportunity to learn from Maxwell, whose longevity is testimony to his professionalism and application. Who better to learn from for a young man who is still to mature into the world-class talent he could become?