The Barcelona forward has expressed a desire to experience his hometown of Rosario having left South America as a 13-year-old to join the Spanish champions in 2000
Lionel Messi has admitted he would like to return to Argentina when his time at Barcelona comes to an end.
The 28-year-old left his home country at age 13 to join the Spanish champions after playing for the youth teams of Newell's Old Boys in Rosario.
In an interview with Sports Illustrated, Messi revealed his wish to experience his birthplace as an adult having grown up in Catalonia.
"One day I would like to go to Argentina because I left my country at such a young age," he said. "I couldn't enjoy Rosario, my city, my people that much."
---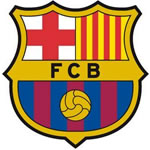 READ MORE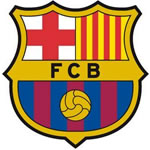 | Suarez silenced doubters – De Boer
---
Nearly 16 years on from his arrival in Barcelona, Messi also reflected on the challenge of adjusting to life in a new country as a teenager.
"It was a complicated time," he recalled. "On the one hand it was nice, because to come and play in Barcelona was something spectacular.
"On the other hand it was difficult, because I left everything behind.
"I left my friends, part of my family, my childhood. Arriving in a country where I had nothing, starting practically from zero, was very difficult."