Fieldoo, a website set up by Solvenian Klemen Hosta, sets out to give unattached footballers the opportunity to land trials at clubs across the globe

"If I say my name is Klemen Hosta, no doors get opened. Luis Figo can enter anywhere." But Hosta, founder and CEO of Fieldoo, the world's largest online football network, is a man worth listening to.
The Slovenian, who five years ago was working for a telecommunications company in Ljubljana, is responsible for helping disenfranchised footballers across the world land contracts with professional clubs. Starting out by uploading videos of his friends to Youtube, often as many as 50 a day, Hosta spotted a gap in a saturated market.
"Let's say [top] clubs each release 100 guys per year between 19 and 21," he tells Goal. "Probably 20 guys will be picked up by other Premier League clubs or League One clubs. But you have 80 guys that are educated in the one of the best academies in the world. They can easily play in the Swiss first division, they just need a shot to go to a trial. So, I've been around Switzerland, Austria and Hungary, you have respectable clubs there, Europa League clubs, they would love to have guys like this on a trial so this is what we are actually trying to do."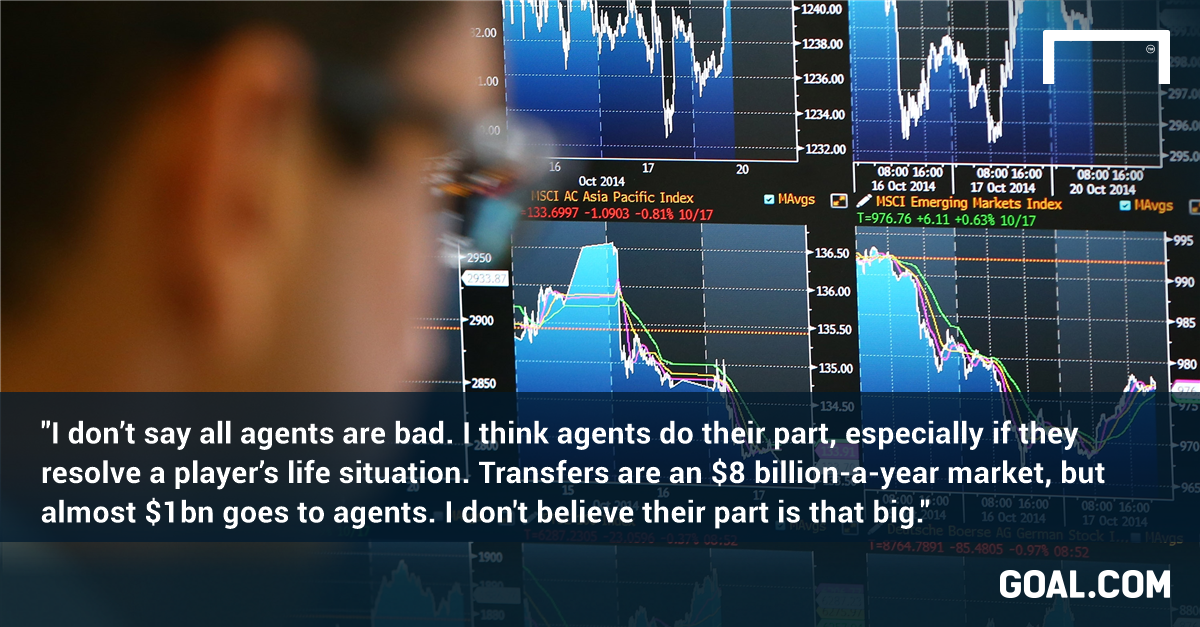 Hosta has certainly worked with less privileged players. Despite brokering deals with top-flight clubs around Europe, he counts the tale of a former Boca Juniors youngster as his biggest success story.
"The first challenge we did was with Josip Maria Minguella, the guy who discovered Lionel Messi. He said, 'The winner of the challenge on Fieldoo will sign an exclusive contract with me and then he will get him a club'. The winner was a guy from the fourth division in Argentina, he was an ex-Boca Juniors academy player, living in southern Argentina, God knows where.
"His father was giving him shit saying, 'Quit football, start working, you're not good at football'. He won the competition and we flew him to Spain where he signed with Girona and he played Copa del Rey, played a couple of league games, and now he is in the Italian third division. He is a top player, top scorer, 23 years old and he will probably move up to the second division, but we changed his life. There were a number of transfers in the first division, but this is my favourite case."
That was getting on for three years ago now, but the goal has not changed: "Believe it or not, we are still very much trying to be good sports. We are trying to help people, players, genuinely."
But Hosta repeatedly refers to "the problems" in the industry. Principally, it is the fact that thousands of footballers do not have agents, or know how to get one. That, though, spawns greater issues.
"One of the core problems is corruption in the football industry," Hosta says. "Young players are getting exploited and I'm not talking just about, let's say, slave contracts, but people are actually extracting money from these players. Agents drag them all over the world and then they leave them there, taking their passports. It's incredible what is going on.
"You have body shoppers who will take a player from the third division and take him to another club in the fourth division, for 500 euros of profit for him, and then leave the player there. This is what I despise. Then they normally take 10-20 per cent of their monthly salary."
Hosta is working to change that. His service started life as a means for talented players to land themselves a trial at a club directly, but now also serves as a marketplace where they can link up with a verified agent.
"It's our general mission to bring transparency to the football world," he adds. "There is a big problem in the industry and on the web. It is very easy to scam somebody. The largest amount of career traffic is happening on LinkedIn and 30% of the profiles there are fake, even more so when it comes to football agents.
"I can tell you in all honesty, on Fieldoo we are 100 per cent credible and all the agents are verified, so we offer a money back guarantee if players get scammed within Fieldoo's platform. We control agent profiles so that we know who is behind them. We verify their accounts, licenses. If an agent has a green check next to their name, it means they are verified."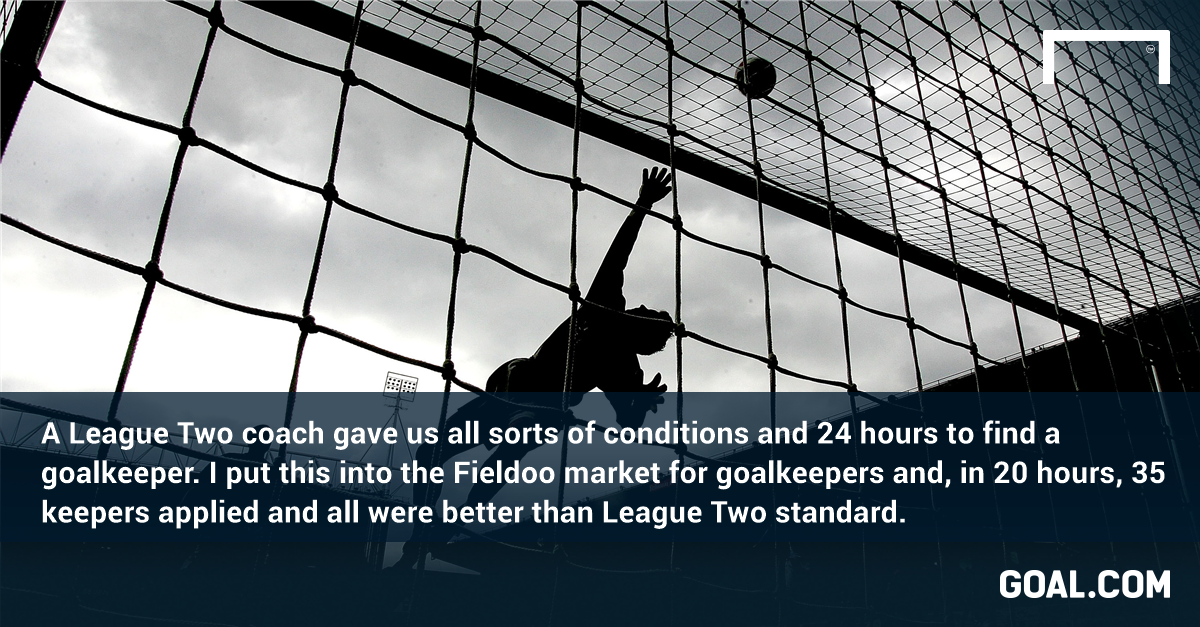 If Hosta can come across as overly optimistic at times, he is certainly not blind to the obstacles in his path, nor is he afraid to address them head on. He says he has talked to FIFA about agent power, and namechecks one Serie A powerhouse where he claims coaches sell young players for personal gain: "They have 400 players and no one even notices it."
While there are characters within the game ready to exploit young talents, Hosta has spotted a much more positive window of opportunity. "I like what I do, I like football, Fieldoo really works, this is what we are most proud of. We have a lot of competition."
This is where Figo comes in: the ex-Barcelona and Real Madrid star is the figurehead of Fieldoo's biggest competitor, Network90. But it is Hosta, the former Telekom Slovenije account manager, who is opening doors for footballers around the world.