The Argentine great referenced Gonzalo Higuain's sale to title rivals Juventus, lamenting the profit-driven world of football today
Diego Maradona has joked that Napoli owner Aurelio De Laurentiis would sell his wife after he allowed Gonzalo Higuain to join Juventus in the summer.
Giroud repays the faith to give Arsenal perfect Christmas present
Serie A's top goalscorer in 2015-16 was vital to the Partenopei's Scudetto charge last term, netting an incredible 36 goals as Maurizio Sarri's men finished second.
However, Juventus swooped for the Argentine's signature in a bid to strengthen their title defence and weaken Napoli's, much to the disappointment of the latter's fans.
And Maradona referenced the unpopular Higuain's sale by stating De Laurentiis would also sell his wife for money – even if Higuain had only been released after Juventus activated his €94 million release clause.
"I already said that his 36 goals with Napoli last season were a miracle. De Laurentiis would also be willing to sell his wife!" the club legend told Sky Sport Italia.
"He saw that Juve needed a striker and sold him to them. I think that these decisions should be a matter of heart.
Liverpool show they're in the mood to maul against Stoke
"I chose Napoli, Higuain chose Juventus. Times have changed: before, we were attached to the shirt and not money."
Napoli reinvested the fee received in Arkadiusz Milik, who shone before an anterior cruciate ligament injury in October halted his excellent start in Napoli colours.
Dries Mertens has stepped up in Milik's stead, scoring eight goals in his last three Serie A matches that included a four-goal glut against Torino crowned by a chip over Joe Hart.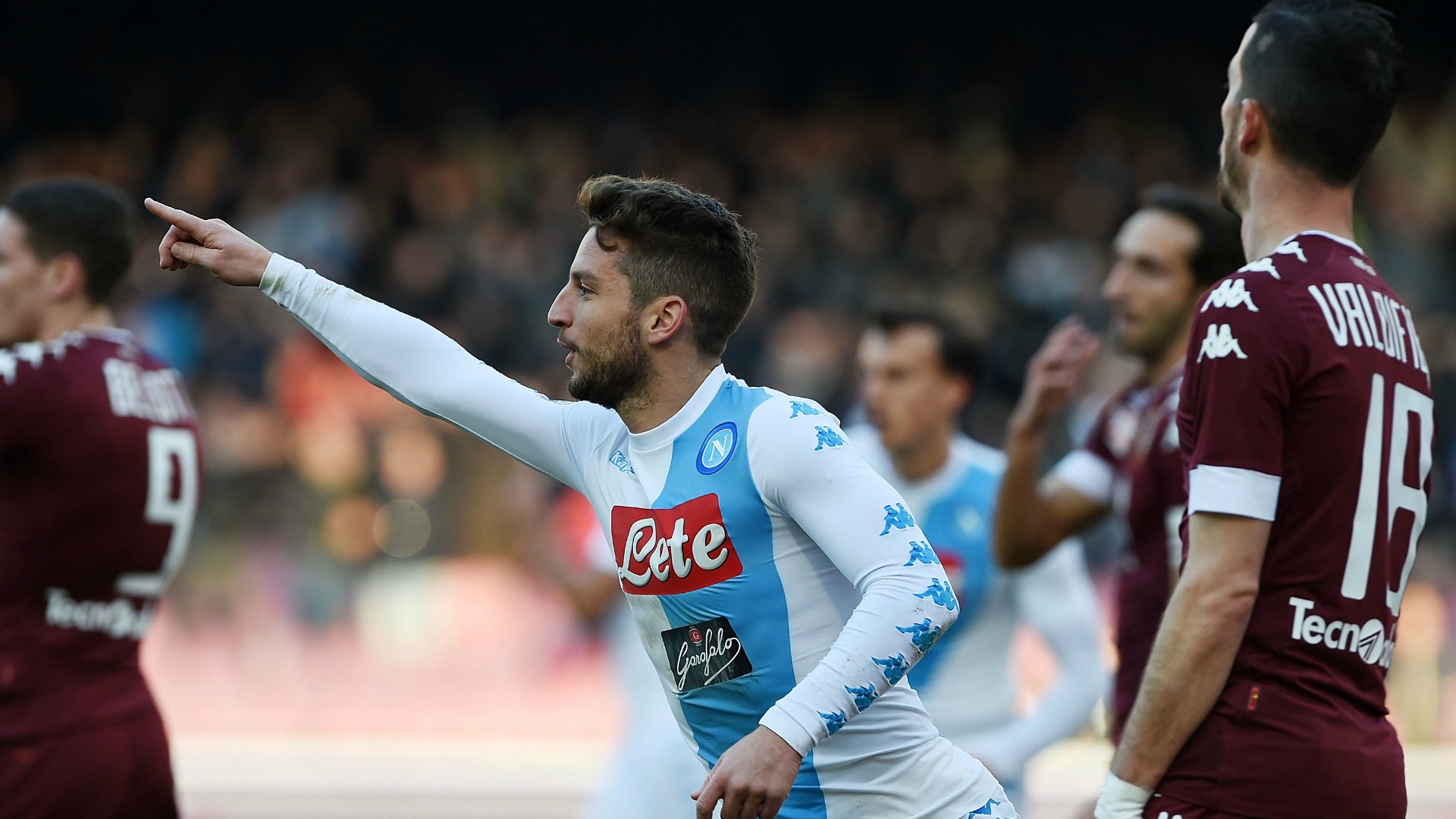 And Maradona praised the Belgian for ensuring Higuain is not missed, adding: "He's amazing, he's done his best to replace Milik.
"For me it [Mertens' goal against Torino] was more a cross than a shot, but you should ask him. It was a beautiful goal but needs clarity.
Cazorla, Pepe and the biggest stars available on a Bosman in 2017
"It's [Juve being superior to Napoli] not true, there's not much of a gap. They don't play better than Napoli. For me, they're on par with each other in terms of game.
"Once Napoli regain their players that are currently injured, they can improve further."
The club qualified for the knockout stages of the Champions League in impressive fashion by topping Group B and were rewarded by being drawn against Real Madrid.
But while Maradona states he is confident in an upset, he thinks the Blancos would be more than ready for the task come their clash.
"I wish Napoli were playing [Real Madrid] today because Cristiano Ronaldo isn't in top form," he continued.
"In February, however, he'll be in top shape, as will all the Madrid players."