Carlos Tevez is believed to have become the highest-paid player on the planet and his compatriots will soon be flocking to the Asian nation
---
COMMENT
---
A quick stroll along the touchline of any dusty Buenos Aires football pitch produces a kaleidoscope effect on the eye. Young hopefuls of course pull on the blue and gold of Boca Juniors, or the white shirt traversed with a red band synonymous with River Plate, two rivals in an uneasy truce in the mass games of the potrero. The rest of the city's biggest institutions will also be on show: Independiente, Racing Club, San Lorenzo and more.
But the impromptu pick-up games also take on a more international flavour. Barcelona shirts are out in force across the Argentine capital, inevitably with the No.10 of Lionel Messi on the back; Manchester City have also been popular since Carlos Tevez and later Sergio Aguero joined the Etihad revolution. The variety of colours show the established order in South American football: every budding footballer dreams of walking out for their boyhood idols, before grabbing that big-money move across the Atlantic Ocean.
OFFICIAL: Tevez is world's best-paid player
As of yet, the blue home strip of Shanghai Shenhua is unlikely to be glimpsed in La Boca, yet with Tevez joining the Chinese revolution, what for decades has been the norm in Argentina and elsewhere looks set to undergo a profound transformation.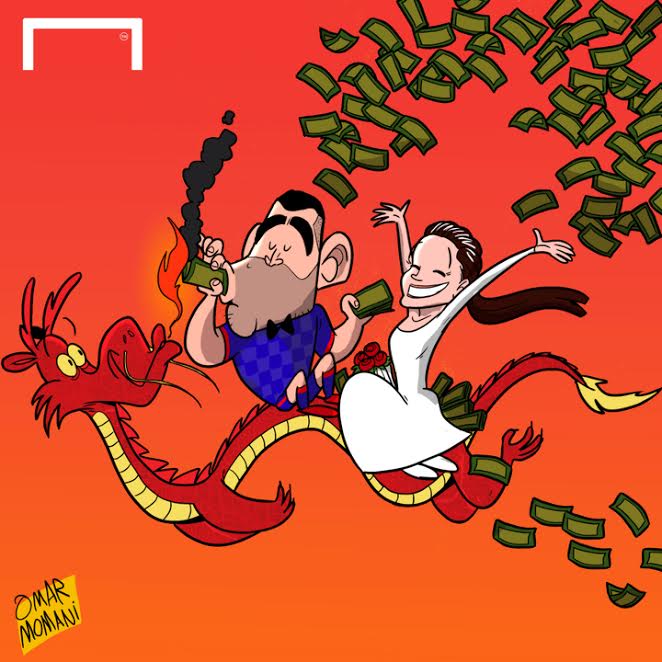 Argentine players have long 'followed the money', venturing into football's most remote corners like intrepid explorers. In the 1930s second-generation Italian immigrants returned to the motherland to represent Inter, AC Milan, Juventus and Torino. At the tail-end of the 40s it was Colombia's turn, and before long the Albiceleste elite were flocking to Italy and Spain.
In the last 20 years the number of emigrants has risen by a staggering degree; a report from website AXEM, which is dedicated to following the careers of Argentines abroad, counted 2059, playing on all six continents. With fewer than 10 Argentines in November, China's obviously far from matching the likes of Spain, which houses no less than 569 footballers, or Italy, with 283. But the financial muscle of the Chinese Super League means it now emerges as a serious alternative to Europe for star talent. Ezequiel Lavezzi saw that in 2016 when he abandoned Paris Saint-Germain for the Far East, and now players of international renown such as Tevez and Chelsea's Oscar have chosen to dive into the unknown.
Hargreaves: My dream five-a-side team
It is unlikely that Tevez, who took a severe pay cut to return to Boca Juniors from Juventus in 2015, would have been tempted by another foray into Europe. But Shenhua, to paraphrase Vito Corleone in The Godfather, made him an offer he just could not refuse. While reports vary, it's rumoured he'll be earning £615,000 per week, or £32 million (US$40M) per year – a figure that makes the 32-year-old the highest-paid player in the world. Money talks, and it convinced Carlitos to say farewell to the Bombonera for a second time as he looks for a final payday in his glittering career.
But it is not just the household names that are choosing an Asian adventure. Ex-Fluminense star Dario Conca is barely recognised in his home country, but the Argentine is currently one of football's richest players as he prepares to end a second spell in China with Shanghai SIPG, who will hand his foreigner berth over to Oscar. Jiangsu Suning swooped in the summer for young Colombia international Roger Martinez, based in Racing Club, paying out £8m (US$10M) for a striker who had played fewer than 50 professional games.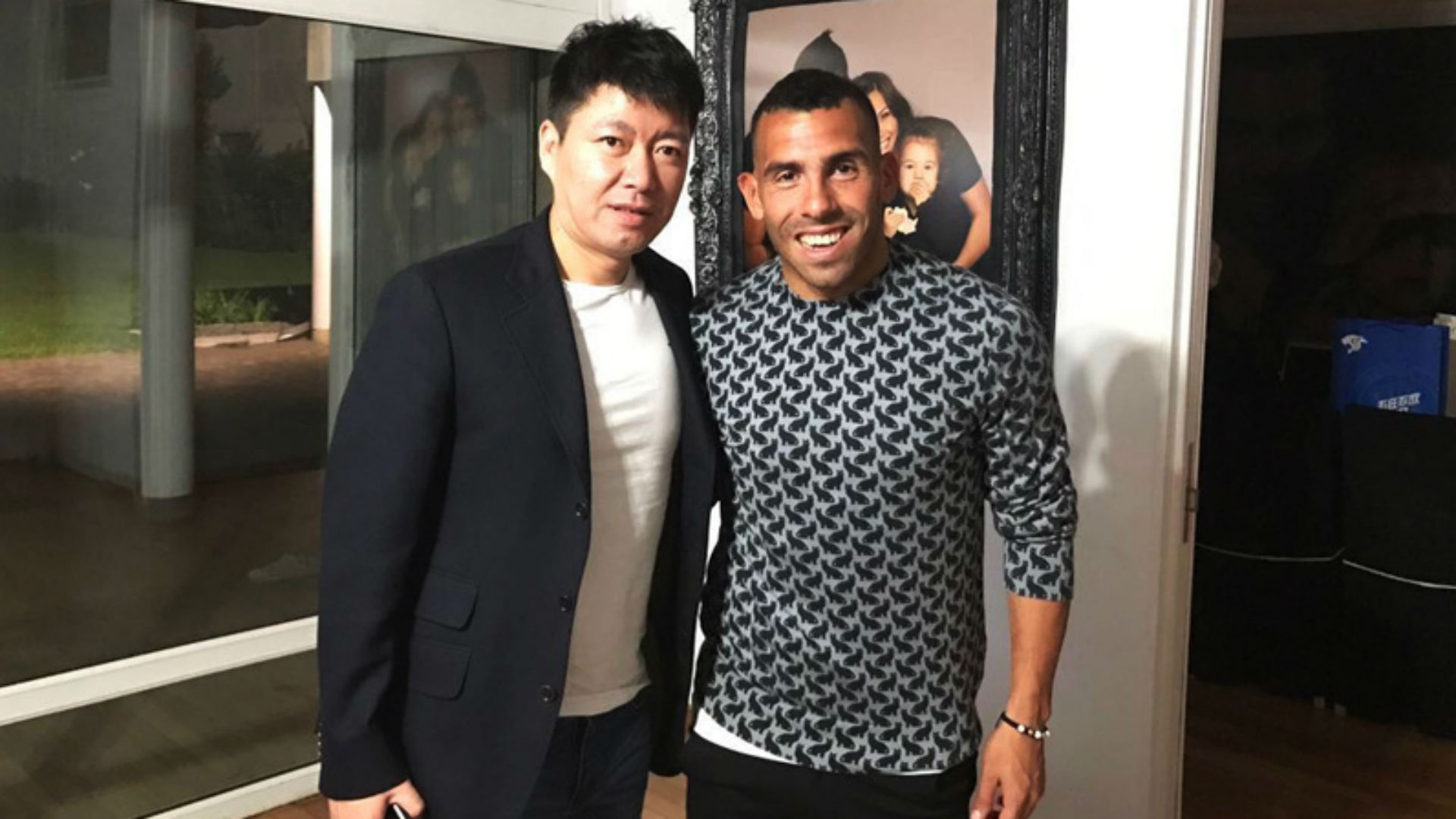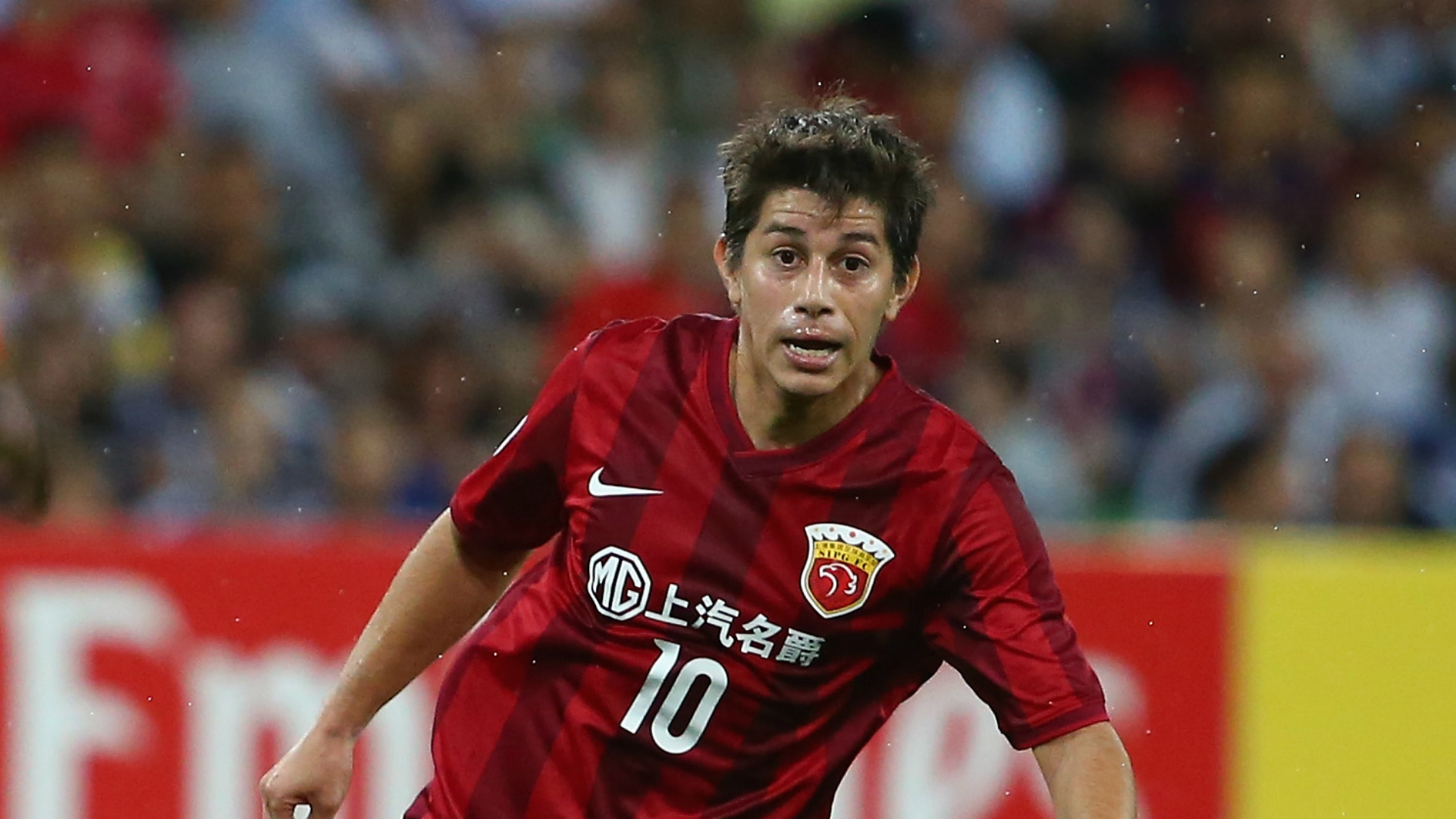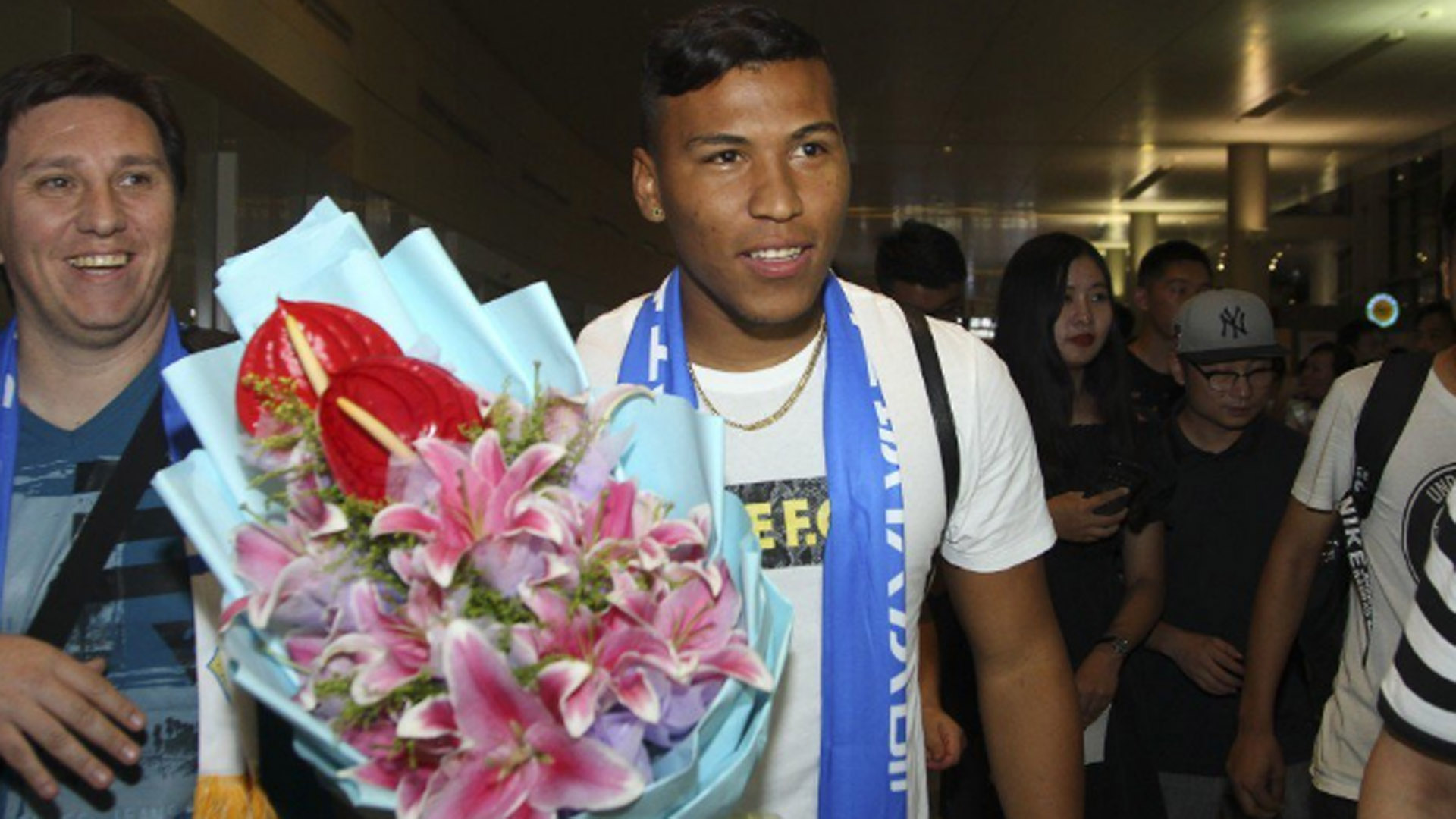 Shenhua, meanwhile, are poised to complement their squad with Paraguayan playmaker Oscar Romero, also in Racing, in a deal believed to be worth £7.5m (U$9M). Romero could even spend the next 12 months in Europe, as the Chinese club consider loaning him out to "England, Italy or Spain", according to his agent, Daniel Campos. This would represent a fascinating reversal of roles, as for the first time a major European league acts as a feeder club for the new kids on the block.
So why is this happening? Quite simply, because the Super League is offering both clubs and players in South America what they want. "What the Chinese have now that sets them apart from any other country is the salary," Sao Paulo lawyer Eduardo Carlezzo explained to the BBC at the start of the year. "Something similar might be on offer in Qatar and the other emirates but this is the clincher in players' minds when they see the amount offered by Chinese clubs."
Moving to China may prove more of a culture shock than, say, Spain or England, but for a period of two years that makes little difference. A short spell in the Super League could set a player up for life in a continent where wages are desperately low and living conditions for those of a humble upbringing severely precarious.
Most clubs, too, are run on a shoe-string budget, often operating with staggering amounts of red ink on the books. When a European giant cross the Atlantic Ocean to discuss the sale of a top young talent negotiations are often tense, drawn-out and liable to break down at the slightest impasse. Fees are generally paid in endless instalments, and it is not unusual for an Argentine team to be left demanding a hefty debt should the buyer's financial situation take a turn for the worse.
The likes of Shenhua and Suning, meanwhile, are cash-rich, and able to shell out several millions of dollars up-front. Boca claim that Shenhua settled on a fee of £16m (US$20M) for Tevez, although that is disputed by the Chinese outfit. That gives them an immense advantage over sides from Europe, like Portuguese clubs, whose business model is based on buying cheap.
Many observers have been content to snipe at the Chinese Revolution. They may have money, the rant goes, but in Europe you cannot match the history, tradition and fans of the big leagues. That kind of thinking is as anachronistic as the grizzled old chain smoker who sits in a Buenos Aires cafe flummoxed at why Boca's latest idol chooses the old continent over the Bombonera. Football is now a business without borders, open to the highest bidder, and in Beijing they are determined to make it big.
What Tevez can buy with his new salary
"Football in China has become a political priority. They can send a rocket to the moon, but they are frustrated because they cannot beat Thailand," Tom Byer, one of several advisers working in the nation and formerly of UEFA, explained to La Nacion. Astronomic transfer fees and star names is just one aspect of the plan to make the Asian nation a football powerhouse, which also includes the building of 50,000 schools and an educational reform that makes the sport's tactics and history a mandatory school subject.
European giants will no longer have first pick of the elite from Buenos Aires to Bogota, and from Rio de Janeiro to Santiago. The Chinese Super League is making a big impression in South America, and their rivals from Spain, England and Italy will find it hard to compete with the next Tevez, Messi or Aguero if they do not match the sacks of Yuans currently being thrown at gleeful club presidents for their stars.