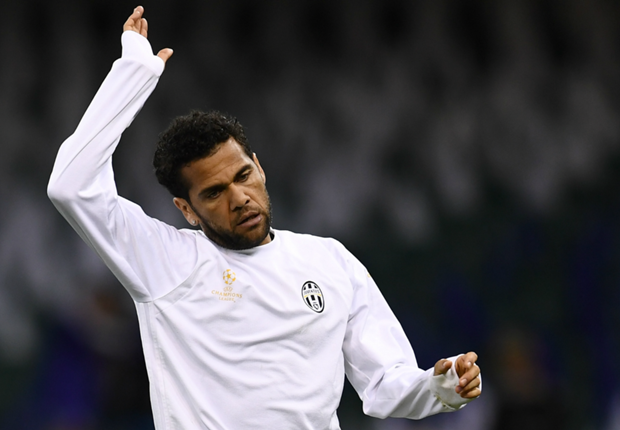 The defender had reached a verbal agreement to team up with his former coach, but turned his back on the Premier League at the last minute
Dani Alves offered his apologies to Pep Guardiola after snubbing Manchester City in a sensational U-turn to become a Paris Saint-Germain player.
The Brazilian full-back had looked set to join his former mentor at the Etihad Stadium after leaving Juventus on a free transfer. 
Paris Saint-Germain confirm Alves signing
In a matter of days, however, what had appeared a done deal for the Citizens went up in smoke as Alves opted to join PSG. 
In his first press conference as a PSG player Alves offered an olive branch to Pep, although the manager is unlikely to appreciate the sentiment implied by the apology. 
#BemvindoDaniAlvespic.twitter.com/5q8i88VvcP

— PSG Officiel (@PSG_inside) 12 de julio de 2017
"If Pep Guardiola & Manchester City feel hurt, I am sorry… I've come here to be a champion," he told reporters in the French capital as he was presented as their new signing. 
"PSG have been flirting with me for a long time, for three years, and now we are married!
Having missed out on the Champions League title last season when Juve went down in a heavy defeat to Real Madrid in the final, the defender admitted he was desperate for another chance at glory. 
And he believes PSG have one player who could help him achieve that ambition. 
"I came here to play with [Marco] Verratti. I hope that he can help us achieve this dream," he said.
PSG president Nasser Al Khelaifi, meanwhile, implied that the sensational deal would be the first of several over the course of the transfer window.  
"Dani Alves is the first great champion to arrive this summer. We are working hard and are very confident for the window," he said alongside his beaming new recruit.
City left flailing by Alves snub
Alves, 34, signed a two-year deal with PSG believed to be worth £230,000 per week, a figure that topped City's bid. 
He will thus line up for his third club in as many seasons once the campaign begins, having spent a year in Serie A following his free transfer from Juventus.