The centre-half is a massive game-changer for the Rossoneri, while the disparity in fees underlines that English clubs have more money than sense
---
COMMENT
---
It was only three days ago that Slaven Bilic lamented, "The money in football is absurd but it is like that in other sports and also in show business.
"You have [Justin] Bieber who is earning more than the Rolling Stones, not to mention Led Zeppelin or Elvis Presley.
"Everything cracked. Nothing is normal anymore."
Bonucci agent won't deny Milan deal
Friday offers us further evidence of football's seemingly irreversible descent into insanity, with Kyle Walker set to join Manchester City for €57 million, €17m more than the fee AC Milan have agreed with Juventus for Leonardo Bonucci.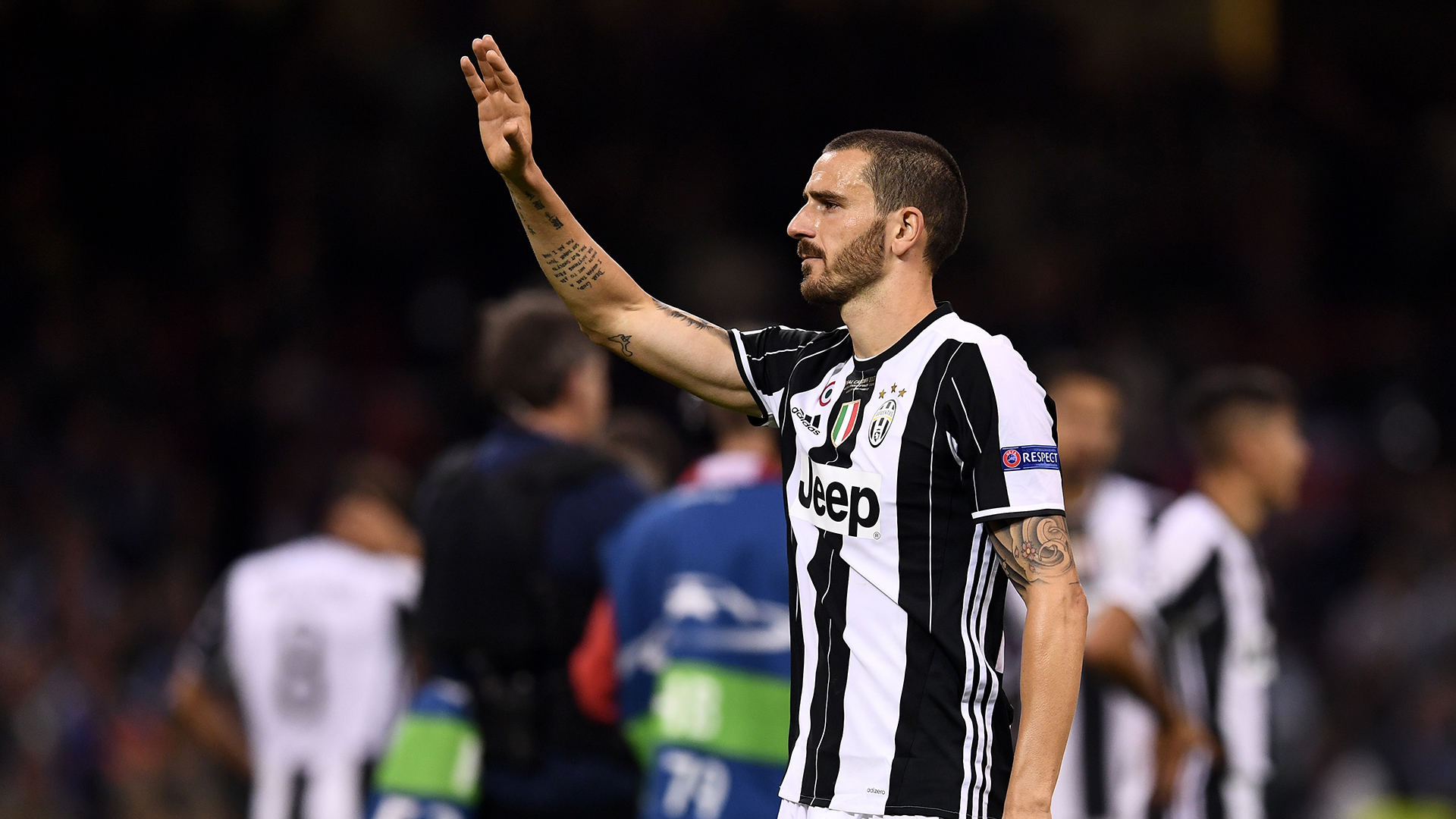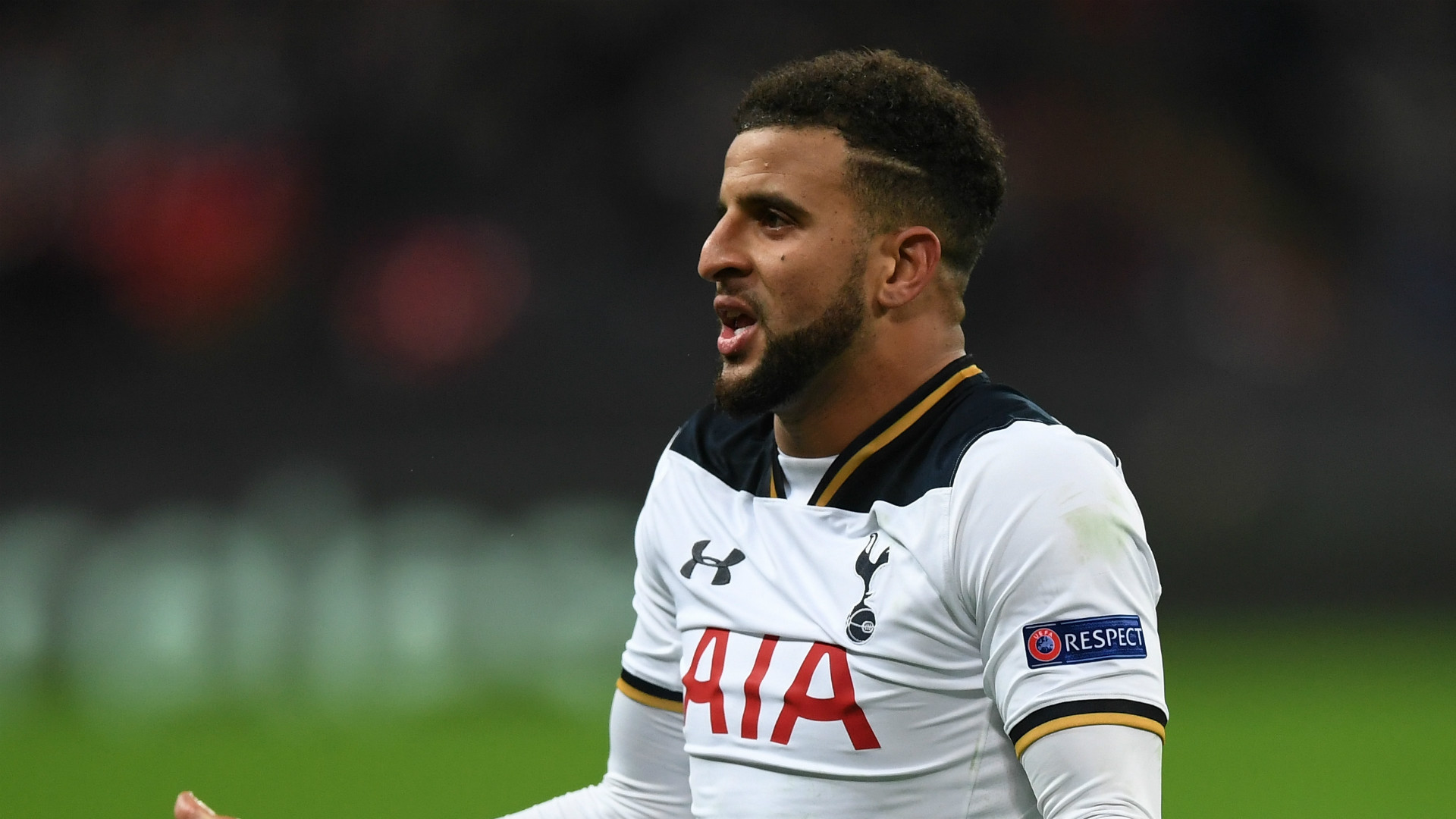 Bonucci is one of the finest defenders in the world, the ball-playing centre-half within one of the finest back-lines the game has ever seen, the foundation on which Juventus' unprecedented run of six successive Serie A title triumphs was founded.
Walker has had a few good seasons for Tottenham.
Yet he is now set to become the most expensive English footballer of all time. There is something wrong there.
'£50m for Walker is frightening!'
The disparity in fees underlines two things. Firstly, for all his flaws, Arsene Wenger was bang on the money when he claimed, "Today, you have two markets: one for the English clubs; and one for the rest of Europe."
Only in the Premier League could an above-average right-back fetch such a fee. These days, cash-rich English clubs have more money than sense.
Competitiveness is one of the great strengths and draws of the Premier League but it also means that the battle for players is fiercer than ever before, driving up prices to ridiculous highs.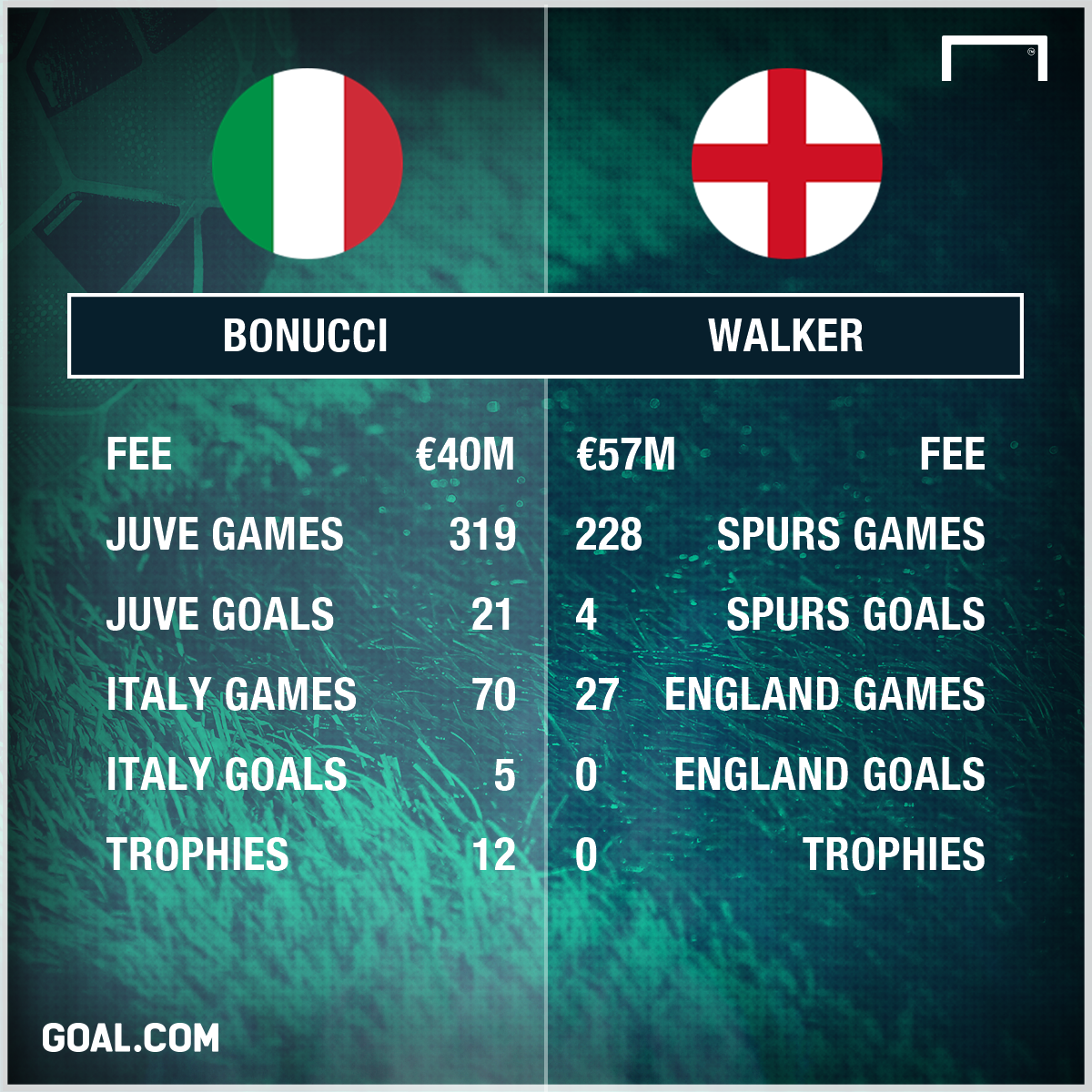 And desperate people do desperate things. Manchester City thought that they had picked themselves up a bargain when they agreed terms with Dani Alves last week but the Brazilian betrayed them and went to sign for PSG instead.
As a result, they quickly turned their attention to Walker. The England international had been a long-time target anyway but, in their haste to get at least one full-back in before the end of July, they gave in to Daniel Levy's demands, which is always costly.
Semedo: Barca disaster or masterstroke?
Of course, Walker could yet prove a decent signing but he is highly unlikely to ever represent value for money, certainly not in comparison to Bonucci, who is on a whole other level, in terms of talent, experience and influence.
Even Walker's new boss, Pep Guardiola has described the Italian as one of his favourite ever players. Any coach in the world would want Bonucci – except, of course, Massimiliano Allegri.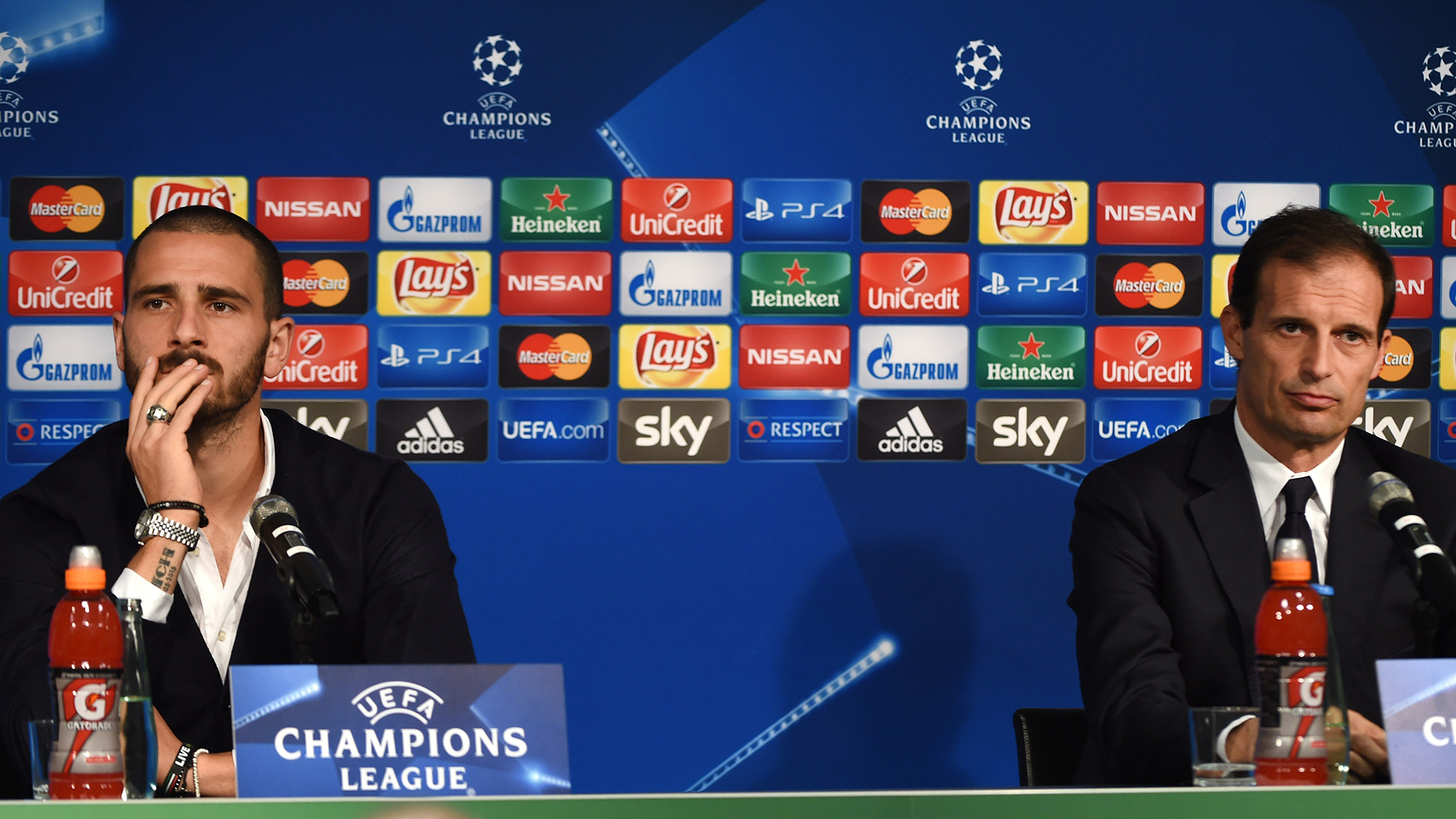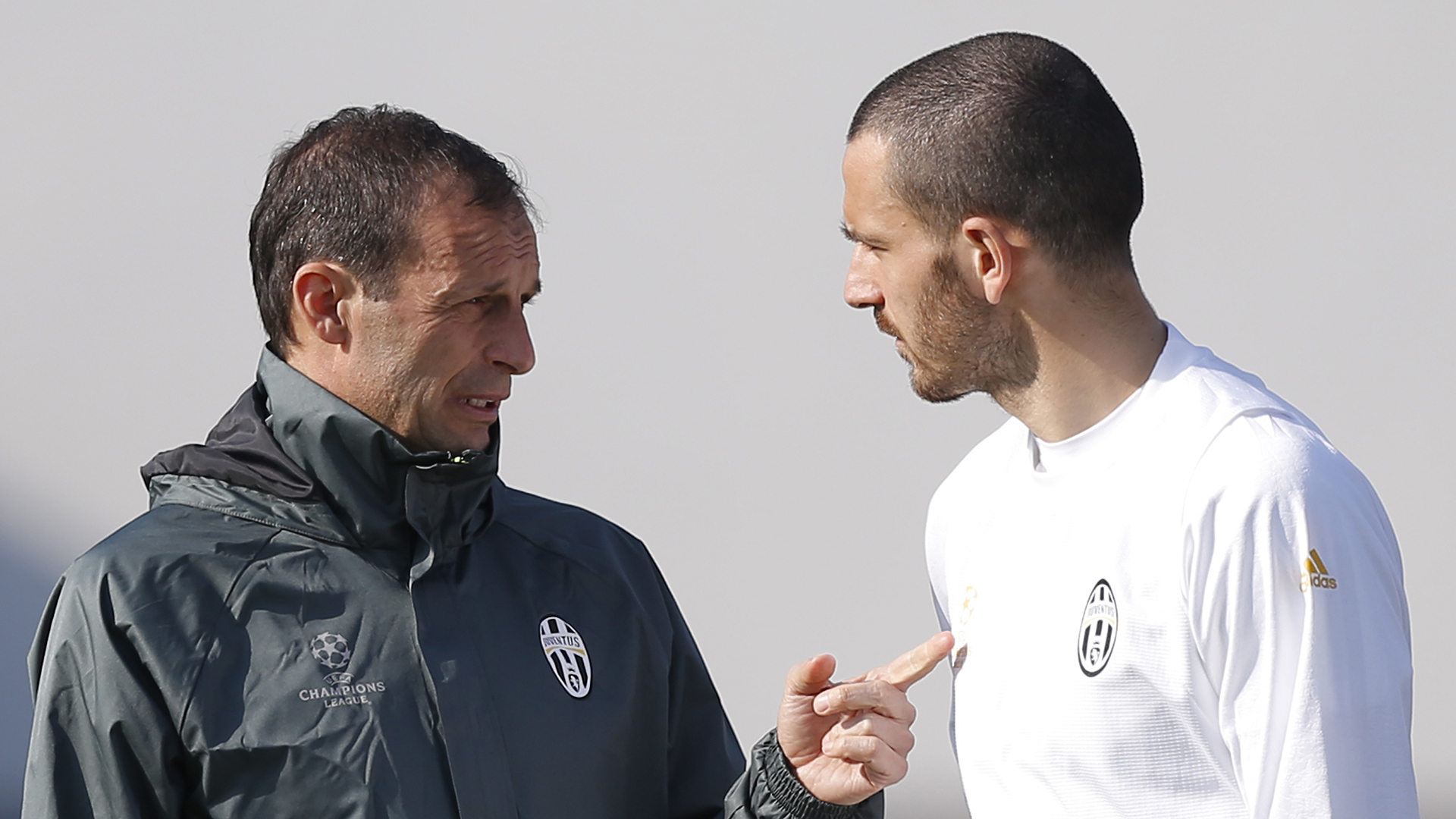 The pair's relationship has never recovered from Bonucci trying to tell his boss how to do his job towards the end of a Serie A clash with Palermo, which prompted an angry response from Allegri: "Shut up, d**khead! Focus on the game. F**k off!"
The Italy international was promptly dropped for the Champions League trip to Porto four days later only to be welcomed back into the squad. However, there have been so many reports and rumours of further arguments that it was clear that all was still not right between the two.
Indeed, while we will probably never discover exactly what happened during that fateful interval during the Champions League final, what we do know is that Allegri did not want Bonucci back at Juve for the coming campaign. A parting of the ways was, therefore, always inevitable.
What is shocking, though, is that Juve have agreed to sell him for what, in the modern market, is an incredibly low price. Bonucci may be 30, but has at least three or four seasons left at the very highest level – probably more based on how well Italian defenders generally tend to age; the 36-year-old Andrea Barzagli being a perfect example.
The renaissance of AC Milan
Milan have already had a productive summer but in Bonucci they are acquiring the kind of player who can add a whole new dimension to their play with his pin-point distribution of the ball from deep, and the kind of character who will prove invaluable to such a young, inexperienced squad.
Whereas Bonucci's thirst for power necessitated his Juventus exit, it will be welcomed at a Milan side that lacked on-field leadership last season.
An exciting side is set to be equipped with a winning mentality. As the front page of the Corriere dello Sport proclaimed on Friday morning, "Milan, with Bonucci, you're worthy of the Scudetto!"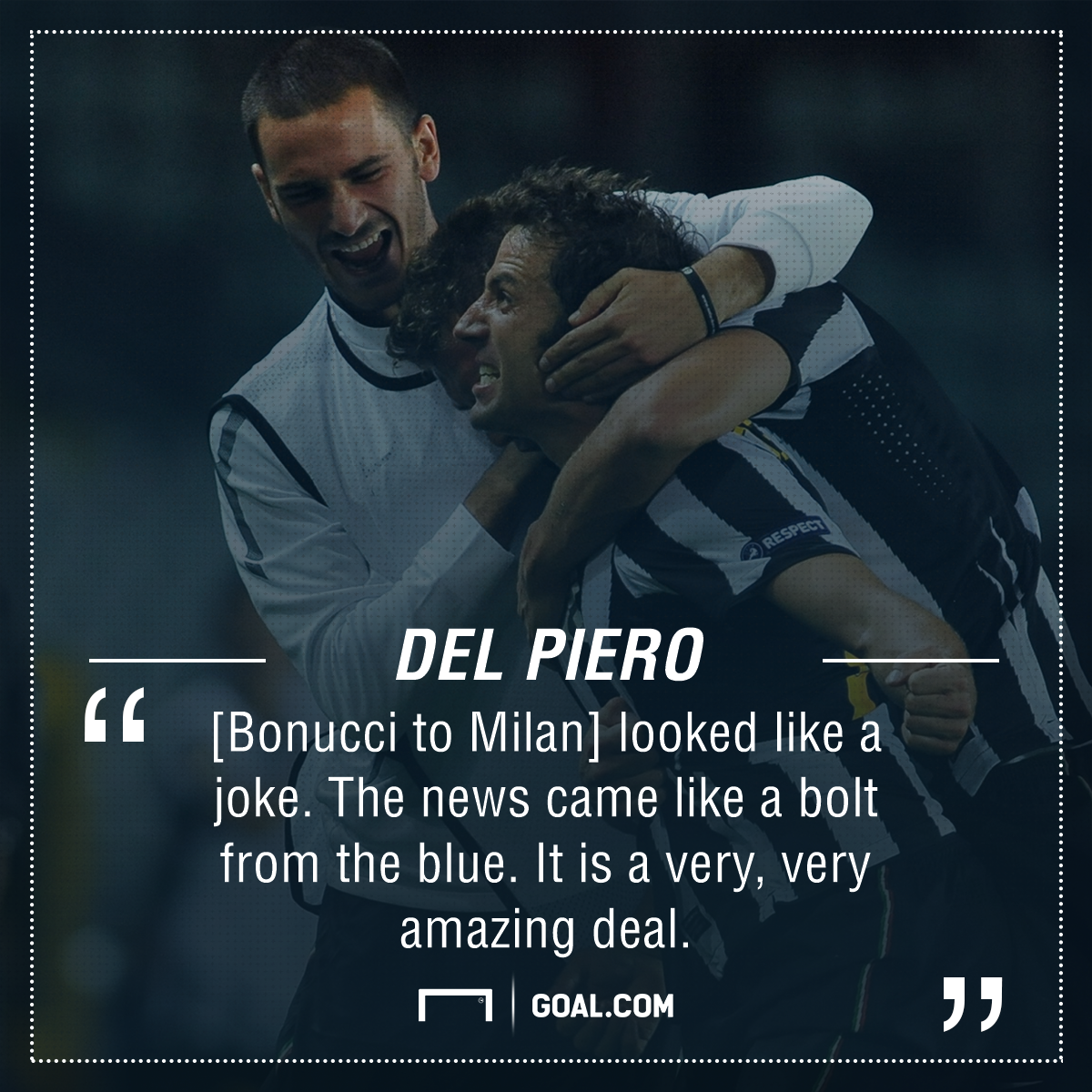 Juve will feel that they were left with no option but to sell yet – even if the deal now paves the way for Mattia De Sciglio to move in the opposite direction, thus filling the void left by Dani Alves on the right-hand side of the Bianconeri defence – it is baffling that the Old Lady did not try to squeeze more money out of Milan's ambitious and wealthy owners.
"It looked like a joke," a stunned Alessandro Del Piero told Sky Sport Italia on Thursday evening. "The news came like a bolt from the blue. It is a very, very amazing deal. I would not have thought such a thing possible."
Imagine the Juve legend's disbelief when he finds out how much City have paid for Walker! As a proud Rolling Stones fan, Del Piero will be the first to concur with Bilic that the game's gone mad!
Let'