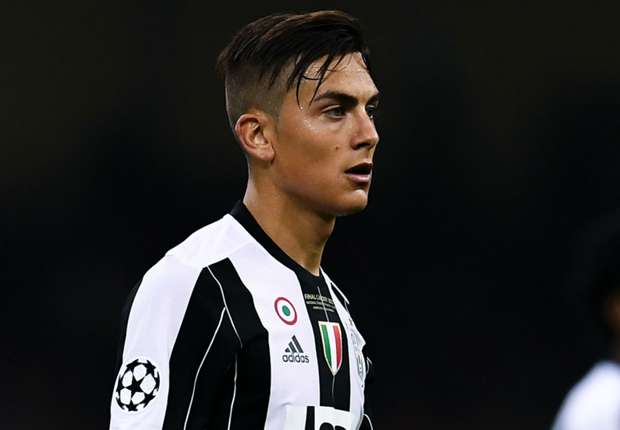 The Argentina international has been linked with the Catalan side as a potential replacement for Neymar but he insists he is happy in Turin
Paulo Dybala has indicated he is content to remain at Juventus amid reports of a potential switch to Barcelona, but says the decision lies with the Turin club.
Bet on 17-18's Serie A winners
The Argentina international has been touted as a possible replacement for Neymar should Paris Saint-Germain break the world transfer record to lure the Brazilian international away from Camp Nou.
The 23-year-old has impressed since joining the Bianconeri from Palermo in 2015, winning Serie A twice and helping Juve to reach the final of the Champions League last term.
It remains to be seen if the Scudetto holders can retain the forward should concrete interest from Barca materialise, but Dybala appears content to remain in Turin, at least for now.
"I'm happy here," he was quoted as saying by the club's website.
"I'm fine with Juventus, I'm going to train at my best to make it a great season.
AC Milan confirm talks with Diego Costa's agent
"If an offer comes in, the club will notify me and they'll tell me if they want to accept or not. First it depends on the club and then on me."
The 23-year-old is contracted to Juve until 2022 and scored 19 goals in 48 appearances for Massimiliano Allegri's side last season.
Never miss a game with live sport on the widest screens in the sky. Fly Emirates to over 150 destinations from Dubai. Book now.
Let'