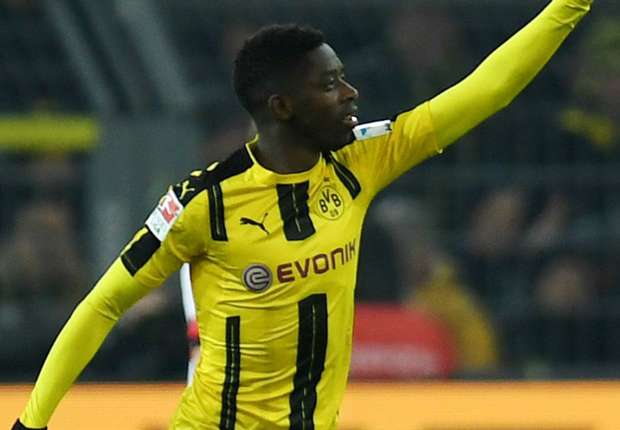 The 20-year-old has been linked with the like of Real Madrid and Barcelona, but has confirmed he'll stay with the Bundesliga side
Ousmane Dembele has confirmed that he will stay with Borussia Dortmund. 
The 20-year-old striker was recently rumoured to favor a move to Spanish side Real Madrid, while the French youngster had also been linked with Barcelona through the summer window. 
Dortmund 11/2 to win Bundesliga
However, with rumours still swirling, the youngster has now moved to squash the speculation and confirm that he's happy with the Bundesliga side. 
"To be honest, this speculation doesn't interest me at all," he said. "I like being here in Dortmund and I decided to join Dortmund after my time at Rennes consciously."
Dembele is also pleased that Pierre-Emerick Aubameyang will be staying with the club, saying that the Bundesliga's leading scorer from last season is like family to him. 
"I'm happy that he will continue playing for us," he continued. "He's like a brother to me."
Weigl plans September return
Dortmund finished third in the Bundesliga last season, earning a place in the Champions League, and will open the season with the DFL Supercup Final against Bayern Munich on Aug. 5 before starting Bundesliga play on Aug. 19 away to Wolfburg. 
Never miss a game with live sport on the widest screens in the sky. Fly Emirates to over 150 destinations from Dubai. Book now.
Let'