Using Google Trends data, Goal provides answers to the queries you've been asking related to the Brazilian's proposed move to Ligue 1
Neymar appears set to quit Barcelona and join Paris Saint-Germain in a record-breaking €222 million transfer.
The fee – which is the value of the release clause in Neymar's contract – will obliterate the existing world-record sum of €105m that Manchester United paid to sign Paul Pogba from Juventus last summer.
Neymar to PSG: The deal explained
To help provide the information you want to know about the transfer, Goal answers the most common Neymar-related questions being asked and searched for according to Google Trends data.
---
1. IS NEYMAR GOING TO PSG?
---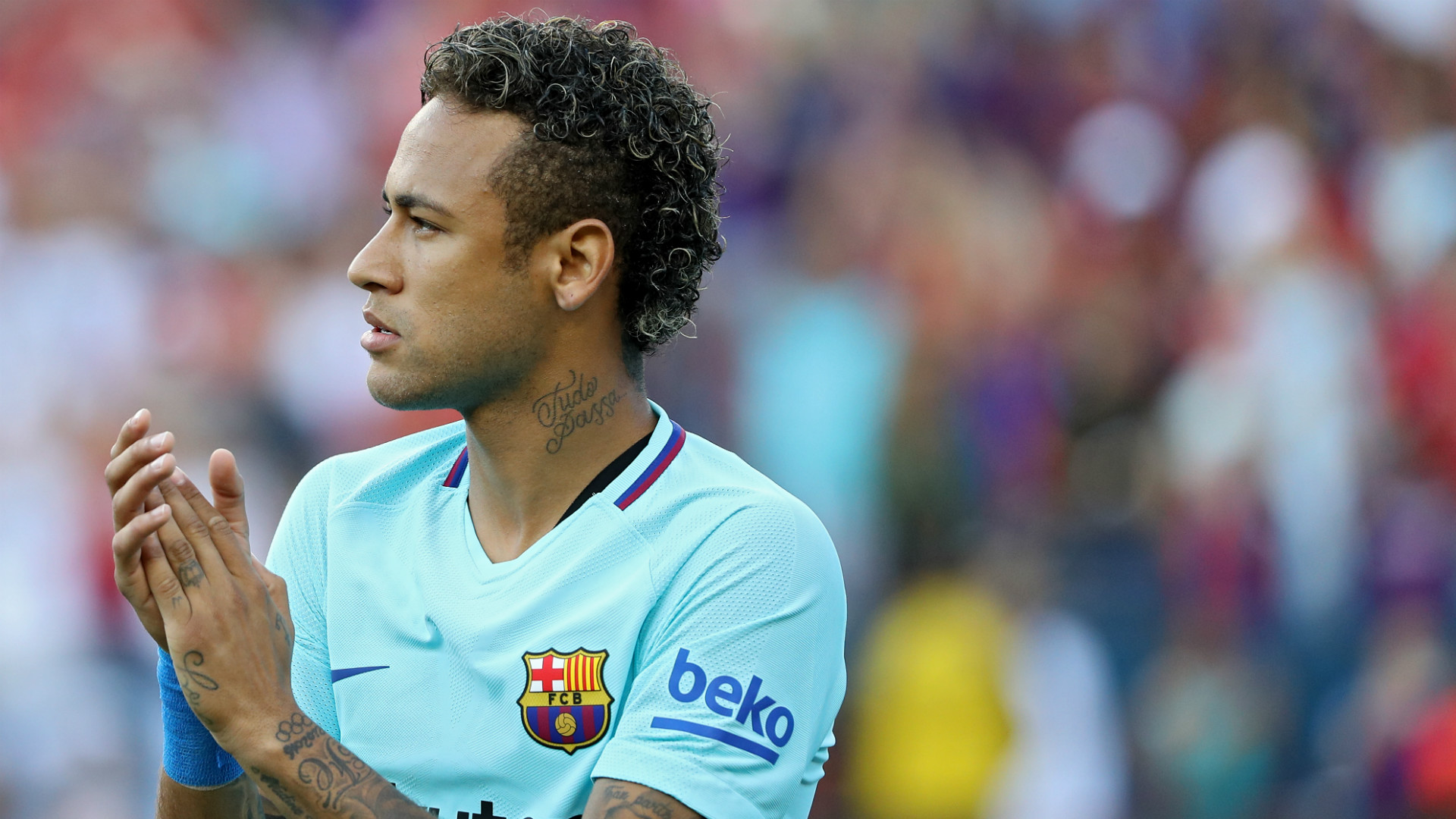 It looks like it.
Widespread reports have indicated that Neymar will join Paris Saint-Germain in the coming days, and Goal understands the Ligue 1 club is confident of getting the deal over the line despite Barcelona's attempts to convince the Brazilian to stay.
It will be the most expensive transfer in the history of football, with PSG set to pay Neymar's €222 million release clause in order to break his contract with the Catalans.
It could also have a profound effect in shaking up the European football establishment. This is the first time in their recent years of dominance that either Barca or Real Madrid have seen one of their best players prised away from them.
---
2. HOW OLD IS NEYMAR?
---
Neymar is 25 and will not turn 26 until next February. He was born on February 5, 1992.
His age is part of the reason, of course, why PSG are willing to pay so much money to sign him; they will be getting the best years of the superstar's career. Lionel Messi is now 30 and Cristiano Ronaldo is 32, and with a team built around him Neymar could mount a serious challenge for the Ballon d'Or.
---
3. IS NEYMAR LEAVING BARCA?
---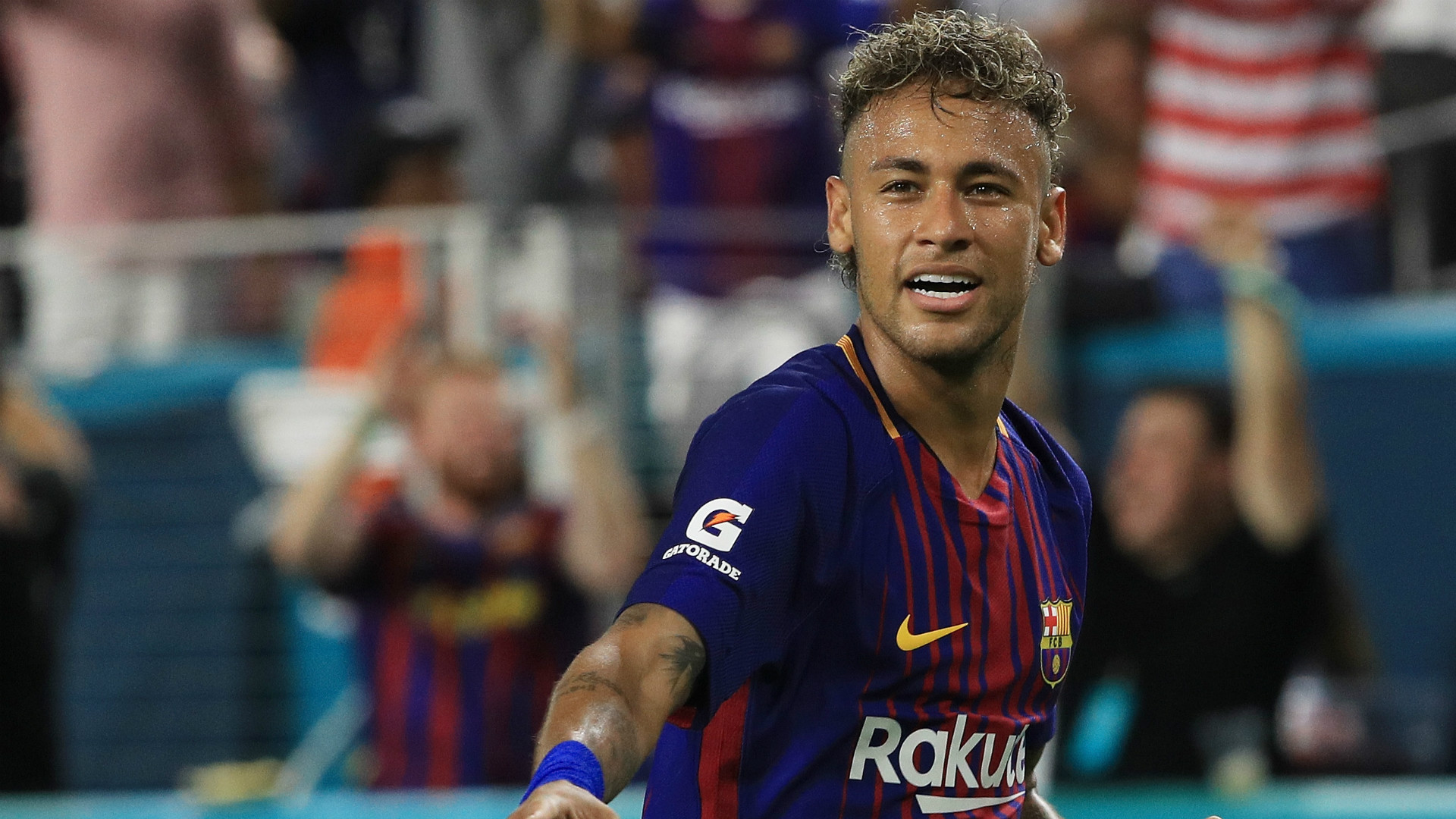 See question one for a more detailed answer, but yes, it looks like Neymar's Barcelona career is about to end after four years.
---
4. WHO DOES NEYMAR PLAY FOR?
---
Neymar currently plays for Barcelona, but looks set to join PSG in the coming days. He joined Barca from Santos in 2013 and has also won 77 caps for the Brazil national team.
---
5. HOW MUCH IS NEYMAR WORTH?
---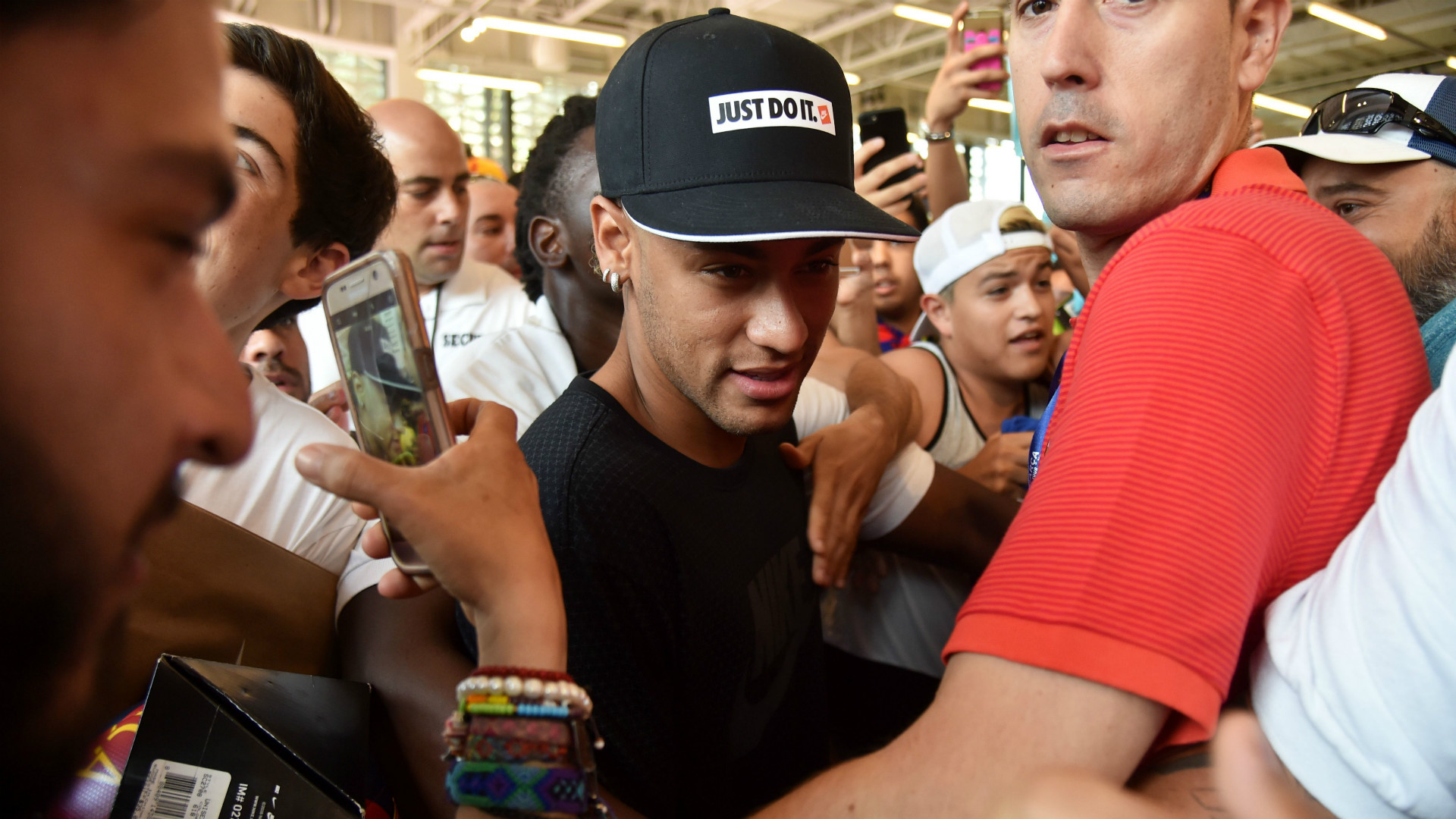 Neymar's net worth is currently estimated to be around £80m (€89m). That is some way short of Cristiano Ronaldo and Lionel Messi, both of whom are valued at over £200m, but Neymar is several years younger.
He has plenty of years of high earning power ahead of him and is only likely to become richer as a result of his proposed move to PSG.
Neymar was the only active footballer on Forbes' 2016 list of the highest-earning athletes to bring in more cash from sponsorships than his salary, which speaks to his enormous appeal in Brazil.
Now he has a massive offer from Paris on the table, though, that is said to be worth a staggering €30m a year and also comes with €40m up front. Pretty soon – if not immediately – he will probably become the biggest overall earner in world football.
---
6. HOW TALL IS NEYMAR?
---
Neymar is 5 ft 9 in tall (or 1.75m). That is two inches taller than Messi but four shorter than Ronaldo.
Barca 19/20 to win La Liga
---
7. HOW MUCH DOES NEYMAR EARN A WEEK?
---
Neymar is reported to be on approximately €300,000 a week at Barcelona, which comes to €15.6m a year.
He is said to be looking at a €30m annual salary at PSG, however, which would take his weekly pay up to around €575,000.
---
8. WHAT NUMBER IS NEYMAR?
---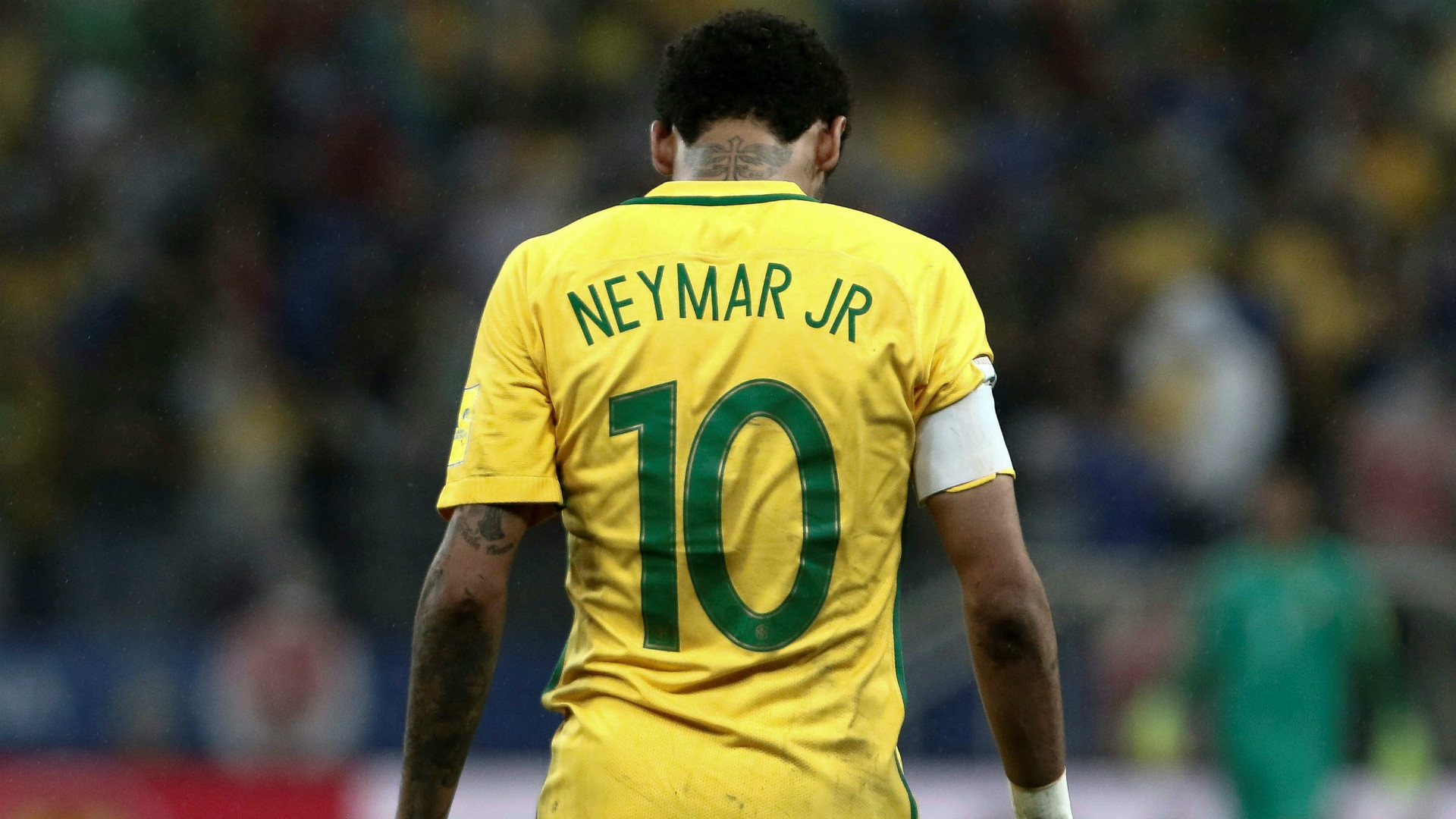 Neymar wears the No.11 shirt for Barcelona and the famous No.10 shirt for Brazil.
Exactly what jersey he would take should he move to PSG is an interesting talking point, as Angel Di Maria currently has the No.11 and Javier Pastore owns the No.10.
If one of those two players cannot be persuaded to switch numbers, Neymar will be left to decide on new digits. The No.13 is the only shirt available until No.26 at the moment, with Neymar's compatriot Dani Alves taking the No.32 jersey.
---
9. WHY DOES NEYMAR WANT TO LEAVE?
---
This is a complex, multi-layered question and we will not know for sure until the PSG deal is done and Neymar speaks publicly. Even then, he may not tell us the full story.
Goal's Spanish football correspondent Ben Hayward gives this explanation…
"Neymar arrived at Barcelona from Santos as a global star in 2013, but the Brazilian forward has always been overshadowed by Lionel Messi at Camp Nou and he is keen to be the main man for one of Europe's elite clubs.
"At Barca, that would mean waiting for several more years because Messi is still at a phenomenal level. At PSG, he will be the team's star player and also the focal point in an ambitious sporting project.
"The 25-year-old wants to win the Ballon d'Or and at his current club, he is in the shadow not only of Messi, but also Real Madrid's Cristiano Ronaldo, so a move to PSG would give him a better chance to stand out – especially if he can help the Parisian side to win the Champions League.
"Money may also be a motivation, with the player's father believed to be pushing for a deal in order to earn more millions with a big bonus once the move is completed."
---
10. HOW MUCH DID NEYMAR COST BARCELONA?
---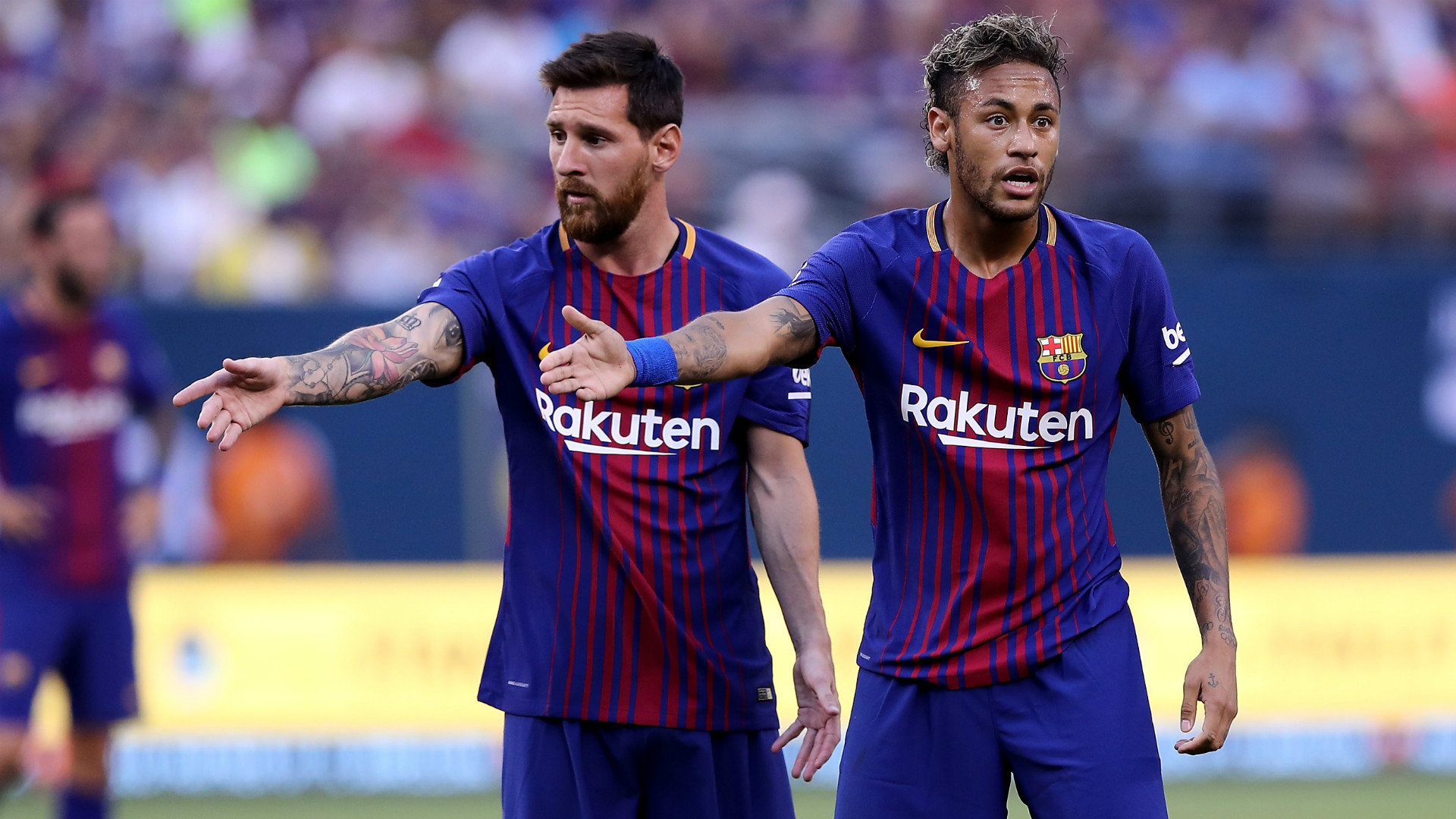 This is another complicated area.
The official fee when Barcelona signed Neymar from Santos was announced as €57.1m, but the transfer has become fraught with controversy since then.
That amount was to be split between four groups: Santos and three third-party investors in Neymar's playing rights. Soon, though, Santos and two of those investors complained that they had not received the share they expected.
It turns out that €17.1m was split between those three parties, with the other €40m going to another investor called N&N – the agency owned by Neymar's parents.
Investigations followed and Barca were accused of avoiding taxes by not declaring marketing, administration and other fees that nearly doubled the overall cost of the transfer.
They eventually admitted that the true price of the deal was €86.1m and that the €40m paid to Neymar's parents was an advance salary, not a transfer fee, meaning it was taxable.
Barca would cough up millions in unpaid taxes and fines and a transfer for which the official fee stands at €17.1m has now cost them well over €100m.
Never miss a game with live sport on the widest screens in the sky. Fly Emirates to over 150 destinations from Dubai. Book now.
Let'