Orlando City to 'take all necessary action' against Besiktas over Larin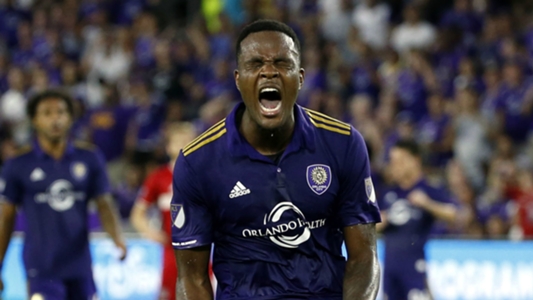 Orlando City has denied striker Cyle Larin is headed to Besiktas after the Turkish club posted pictures on Twitter indicated he was close to joining.
Larin's future with Orlando City has been subject of speculation for a while, with rumors circulating he would eventually depart the club only intensifying after the MLS side acquired Dom Dwyer during the 2017 season.
Dwyer was recently signed to a new contract.
Related
Donovan comes out of retirement to sign with Liga MX side Leon
Ramos opens up about Gonzalez's decision: 'If you feel Mexican, play for Mexico'
'Mexico has taken our oldest and youngest' – Reaction to Donovan's move to Leon
Schweinsteiger offered plot of land and beer to sign with amateur German club
While Larin's contract technically ran through 2017, Orlando City held two option years, which bind the Canada international to the club until 2019.
However Besiktas posted images on Twitter of Larin undergoing a medical on Saturday and with another of him wearing a shirt with the Besiktas crest.
Negotiations on for signing Canadian striker Cyle Larin as he undergoes physical at @ACIBADEMSPORTS
# Be?ikta? #Footballpic.twitter.com/QpurNjBzeJ
— Be?ikta? JK English (@BesiktasEnglish) January 13, 2018
While that would seem to indicate Besiktas was working on a deal with Orlando City, the MLS side has contradicted that statement, insisting that not only has no transfer been agreed upon, but that it will also take action against the Turkish club.
"Orlando City SC is aware of the announcement made by Besiktas J.K. regarding forward Cyle Larin," the team said in a statemnet. "The Club has not agreed to terms on a transfer of Larin and will take all necessary action against Be?ikta? in response to the announcement.
"Larin remains under contract with Orlando City through 2019 and is expected to join his teammates at preseason camp later this month."
ProSoccerUSA first reported Orlando City's denial.
The 22-year-old Larin has scored 43 goals in 87 games over the course of his three-year MLS career, all with Orlando City after being taken No.1 overall in the 2015 MLS SuperDraft.
This is not the first time MLS clubs have come into conflict with Turkish clubs over transfers. In 2016, FC Dallas and Trabzonspor butted heads over the transfer of Fabian Castillo, with the winger leaving Dallas without permission to do a deal. Despite that, the teams did end up coming to an agreement and Castillo joined Trabzonspor.
Besiktas are in the market for a striker in the January window, having sold Turkey international Cenk Tosun to Everton for £27 million earlier this month.
Let'