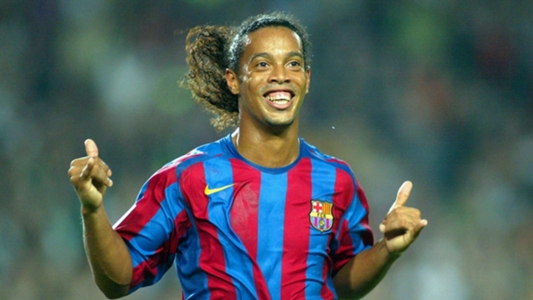 Ronaldinho's brother has claimed that Pep Guardiola did not want the Brazil star to leave Barcelona.
The attacker, who won the Ballon d'Or in 2005, departed the Camp Nou side in 2008 to join AC Milan, and while that was largely put down to a poor relationship with the coach at the time, Roberto de Assis has claimed that was not the case.
Instead, the agent claims, it was a move driven by "a political problem" rather than the current Manchester City boss.
"Guardiola phoned us to speak. He wanted my brother to stay, but he wanted to leave," the star's sibling told UOL Esporte.
"I don't think he needed to leave Barcelona and he could have stayed. But we had to go through a stormy presidential election and he preferred to leave.
[embedded content]
"Sandro Rosell was the vice president but he became an opponent and they fought in elections. He was the leader of the team at the time and in the middle of a political problem and everybody used him in their own way."
Ronaldinho played 207 times for Barca over a five-season period following a move from Paris Saint-Germain. He scored 94 goals and helped them win La Liga in 2005 and 2006, doubling up with the Champions League in the latter season. 
His time at Camp Nou proved the peak of his career, though he did win Serie A with Milan and a Copa Libertadores with Atletico Mineiro in 2013.
Ronaldinho officially retired from professional football in January.
Let'