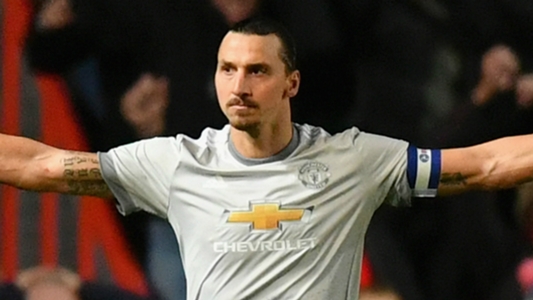 Zlatan Ibrahimovic's transfer to Major League Soccer has been in discussions for more than a year, but the pieces finally fell into place to make the deal a reality.
Sources have confirmed to Goal that the 36-year-old has completed a move to the LA Galaxy on a transfer from Manchester United, signing a two-year deal that will pay him $1.5 million per season.
ESPN reported Thursday morning that the Ibrahimovic move to MLS was imminent, with Manchester United manager Jose Mourinho giving his blessing. Sports Illustrated first reported the contract figures Thursday.
The primary MLS transfer window is still open, and doesn't close until May 1, paving the way for Ibrahimovic to join the Galaxy immediately.
The price tag seems a significantly lower one than expected considering MLS was in talks with Ibrahimovic a year ago that would have paid him $6.5 million per season, but multiple sources tell Goal the new deal he has signed includes several additional incentives.
With the deal completed, Ibrahimovic could be available for the Galaxy's first match against new cross-town rival Los Angeles FC on March 31.
[embedded content]
Ibrahimovic was negotiating with MLS a year ago for a potential summer move before torn knee ligaments sidelined him and scrapped a potential $6.5 million a year move to Los Angeles.
The experienced attacker eventually re-signed with Manchester United well ahead of his return from knee surgery, but the arrival of Romelu Lukaku has made finding playing time difficult for the striker and he recently already hinted at a transfer to MLS.
"I did not know that several Swedes went to MLS," Ibrahimovic told SportExpressen at the start of this month. "That means it's tempting to play in the United States.
"Los Angeles is a nice city and I've been there a lot on vacation. It is laid back. I think it's rumors all the time [about my future]. When I play and when I do not play it is rumors. That's good, that means I live." 
The signing would be a coup for the Galaxy, which has been starving for star power since the departures of Robbie Keane, Steven Gerrard and Landon Donovan in recent years.
That, coupled with the arrival of LAFC as an MLS expansion team, has put pressure on the Galaxy to make a major signing after what was a terrible 2017 season in which they finished rock-bottom of the Western Conference.
Let'