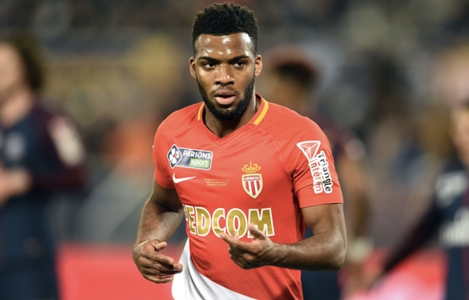 Monaco have announced they have reached an agreement in principle to sell attacking midfielder Thomas Lemar to Atletico Madrid.
The Ligue 1 side said the two sides will "continue to work in the coming days in order to find a definitive agreement."
The 22-year-old France international has been subject of interest from Arsenal and Liverpool among others, but he now appears destined for a move to La Liga. 
The Guadeloupe-born attacker joined Monaco from Caen ahead of the 2015-16 season, and eventually established himself as one of Ligue 1's best left-sided players. 
Lemar broke through in the 2016-17 campaign, scoring 14 goals and adding 17 assists as Monaco won Ligue 1 and reached the Champions League semifinals. 
The France international's signing could be set to join up with his international team-mate Antoine Griezmann with the Rojiblancos.
On Tuesday Griezmann revealed he has made a decision regarding a potential summer transfer to Barcelona, but isn't ready to make that decision public. 
Griezmann has called on Atletico to invest more in their squad, and Lemar's arrival is a sign the La Liga runners-up are taking their star's advice. 
Lemar and Griezmann are a part of the France team that will begin their Group C campaign against Australia on Saturday, before facing Peru and Denmark in the group stage. 
More to follow…
Let'