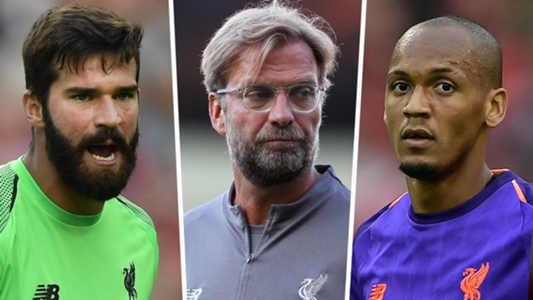 Jurgen Klopp's transfer plans went perfectly this summer, with the Liverpool boss having mapped out a £177 million ($226m) spending spree before the Champions League final.
While many domestic rivals faced frustration in the latest transfer window, with Manchester United epitomising those struggles, those at Anfield acted swiftly and decisively.
A deal for Naby Keita had been in place for several months, but Fabinho was brought on board in a surprise move which left rivals trailing in the Reds' wake.
Klopp also snapped up Swiss forward Xherdan Shaqiri and made Alisson the world's most expensive goalkeeper, prior to Chelsea's signing of Kepa Arrizabalaga, with supposed weaknesses addressed and greater depth added.
All of that was pieced together before suffering a 3-1 defeat to Real Madrid in May, with the man at the helm on Merseyside telling reporters: "The Champions League final had absolutely nothing to do with our transfer business.
"Everything was already fixed and clear what we wanted. All decisions were made to that point already. I think our areas were obvious.
"If Alisson was not on the market, we don't move for a goalkeeper. He was on the market so we went for it.
"That we wanted to have more options offensively – that was clear long before the final. I think Shaqiri is a fantastic example of how you can do it.
"He ticks different boxes, he can play wide, he can play No. 10, it looks like he can play eight too and that is cool.
"As for Fabinho, we knew a bit longer that Emre [Can] would not extend his contract so Fabinho was clear as a target, but not clear that we would get him.
"Naby was clear. One left, one came in. Phil [Coutinho] left before then Naby came in. It is not the same type of player but it is a similar position at least."
Liverpool get their 2018-19 Premier League campaign underway at home to West Ham on Sunday.
Expectation has risen heading into that contest on the back of a positive summer, with the Reds now being widely tipped to provide the biggest threat to reigning Premier League champions Manchester City.
Let'