Paul Pogba would be "an impressive signing for Barcelona", admits Fernando Llorente, with it possible that such a move could soon be made from Manchester United.
Transfer talk is building around a World Cup winner once more as speculation regarding a breakdown in his working relationship with Red Devils boss Jose Mourinho continues to rage.
It has been suggested that Pogba is edging his way towards the exits, with the Frenchman tired of the constant battles at Old Trafford and ready to take on a new challenge.
Various landing spots for the 25-year-old have been mooted, with Camp Nou considered one of the more likely.
Tottenham striker Llorente, who spent two years alongside Pogba at Juventus between 2013 and 2015, sees no reason why Barca should not make a move, telling Mundo Deportivo: "Why not?
"He is a huge footballer and still has a lot to offer. He is one of the best in his position and would be in one of the best teams in the world. 
"Despite the noise which surrounds him, he is a great professional. I know him well from the two years that we shared in Turin and we have a very good relationship. 
"It would be an impressive signing for Barca."
With it possible that Pogba may soon have a decision to make on his future, Llorente finds himself in a similar situation.
The Spain international is into his second season at Premier League outfit Spurs, but is seeing little game time as he finds himself stuck behind Harry Kane in the pecking order.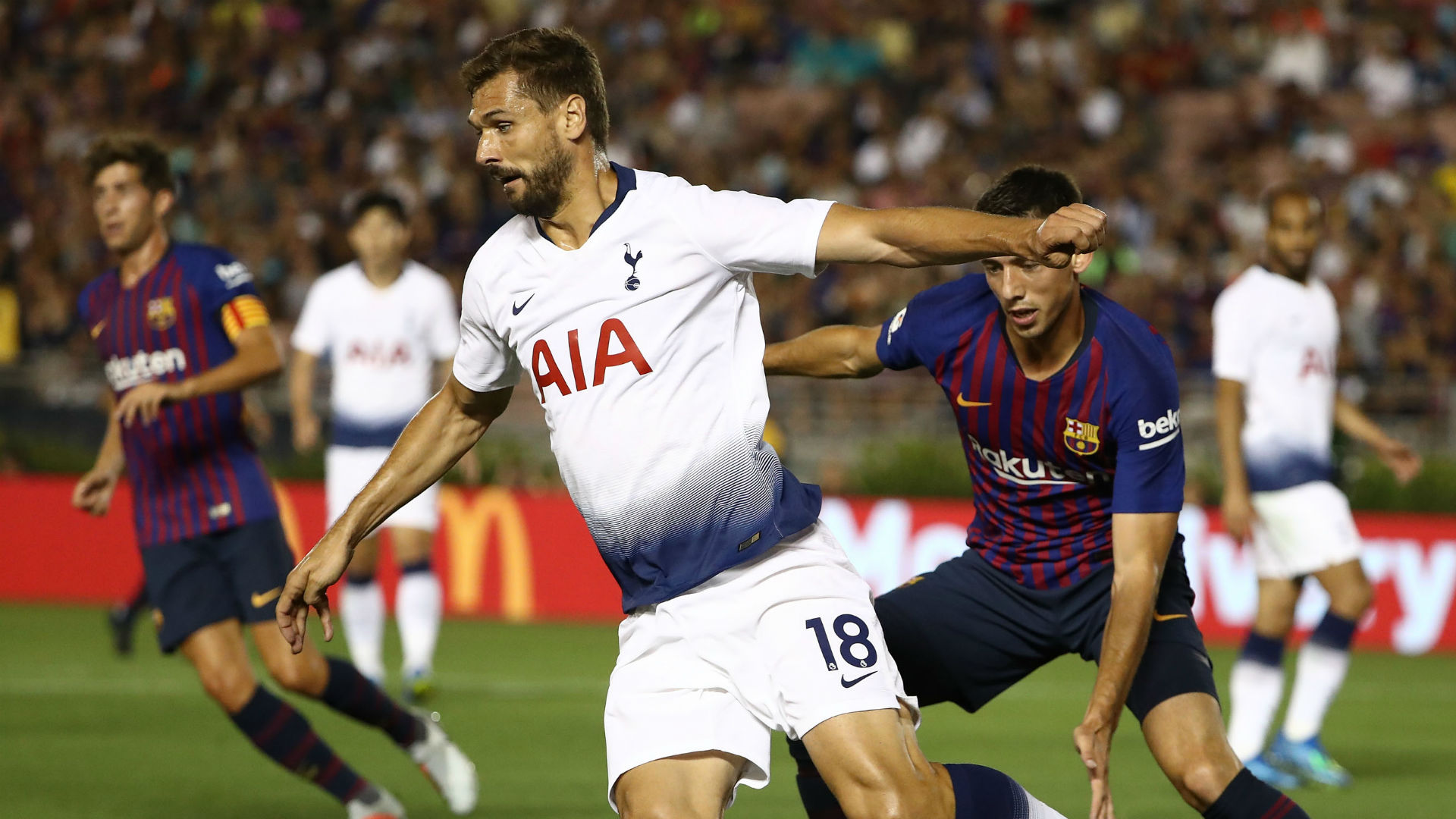 He said of those struggles: "For a large part of my career I have had continuity and confidence [thanks to playing regularly], but now I have to get used to this new reality.
"It is not easy. It is a daily struggle with yourself because it is hard to accept the situation you live in. When you're left on the sidelines or you are not called upon it is frustrating. 
"But I try to continue training every day with maximum [energy] for when my opportunity comes. Giving up is not an option."
Llorente, who maintains that he has no regrets at having swapped Swansea for Tottenham in 2017, is set to be out of contract at the end of the season.
Pressed on his plans for possible free agency, the 33-year-old Basque native said: "I have not thought about anything yet. 
"I'm focused on my work at Tottenham and I do not want to look any further. I will try to get more minutes and get better every day. 
"Back to Athletic? It is one of the options. With family in mind I would like to continue in Europe but we will see what offers there are when the season ends. 
"I could continue in the Premier League, return to Spain or even Italy, where I was very happy. I would happily go back there."
Let'