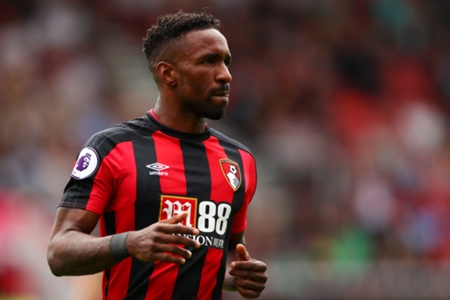 Jermain Defoe has refused to rule out a return to MLS after seeing his game time at Bournemouth has been reduced this season.
The England striker previously moved to Canada with Toronto FC in 2014 when he endured a fruitful spell in scoring 11 goals in 19 MLS appearances. 
His stay in MLS was short-lived, however, as he found himself back in the Premier League just a year later when he moved to Sunderland in a swap deal involving Jozy Altidore.
The league has since gone from strength to strength with the emergence of new teams such as NYCFC and Orlando City with even more big-name stars moving across the Atlantic such as Wayne Rooney, Bastian Schweinsteiger and Zlatan Ibrahimovic.
The standard of football impressed Defoe and the 36-year-old has said he would not rule out a return to North America.
"I definitely wouldn't rule it out because when I was there, I enjoyed it," he told ESPN FC. "I enjoyed going to different places, places I'd never been before.
"But even when I was there, each team we played, I always felt like there were a few players that could probably go on and play at some level in Europe.
"I think the standard is improving. I think when David Beckham went there, it [the standard] was probably nowhere near what it is now.
"It's definitely a league that's improving. I watch the games and there are some quality teams and all the stadiums are full now."
Aged 31 when he originally moved over to MLS, Defoe feels like he made the switch too early in his career but he enjoyed his short stay at Toronto.
"I think maybe [I went to the MLS too soon]," Defoe said. "It just made sense at the time because it was a good deal for both parties.
"For me going to another league, a new challenge, a club that had massive changes … I knew the manager, Toronto is an amazing city and I looked at it and thought, David Beckham went there, Robbie Keane went there, other players.
"I thought this could be good, a new chapter in my life. And, to be honest, I enjoyed it.
"My first game was against Seattle away. We left on the Thursday night, played on the Saturday, came back on the Sunday.
"That was strange. Five hours for one game, but there were something like 50,000 people at the first game, so it was like, 'wow, this is different'. But it was good."
Let'