Michael Carrick has revealed that Cesc Fabregas scuppered his dream move to Arsenal.
The former Manchester United midfielder is currently an assistant coach at Old Trafford, and spent a total of 12 years at the club.
However, his career could have panned out remarkably differently, had a move to the Gunners gone through.
Then at West Ham, Carrick was put up for sale by the east London club, who were desperate to raise funds and were languishing in the Championship.
With a number of interested parties vying for the midfielder's signature, Carrick had met with Harry Redknapp over the possibility of joining Portsmouth, only for a meeting to be arranged between him, his agent and Arsene Wenger ahead of a potential move to north London.
Writing in his autobiography, he recalls: "Then, on the way home, we got another call. Arsenal again, asking us to meet Arsene. As it happened we were driving past his home in north London, so we arranged to call in on the way. Within an hour I was sitting in the front room of Arsene Wenger's house, pinching myself. Could this really be happening? Arsenal! Could I really be on the verge of signing for the Invincibles who'd just gone through the season unbeaten?
"We talked for almost an hour about football. Wenger had the Community Shield at the weekend but was spending an hour with me, so surely he had to be interested in signing me? 'Let's get Cardiff out the way, and we'll see you Monday,' Wenger said as we left. Things were moving so fast I needed a few minutes to put it all into perspective. That night, I sat at the bottom of my bed and talked it through with Lisa, just running all the possibilities through my mind. It came from nowhere. My head was spinning. Arsenal were finishing either first or second in the Premiership."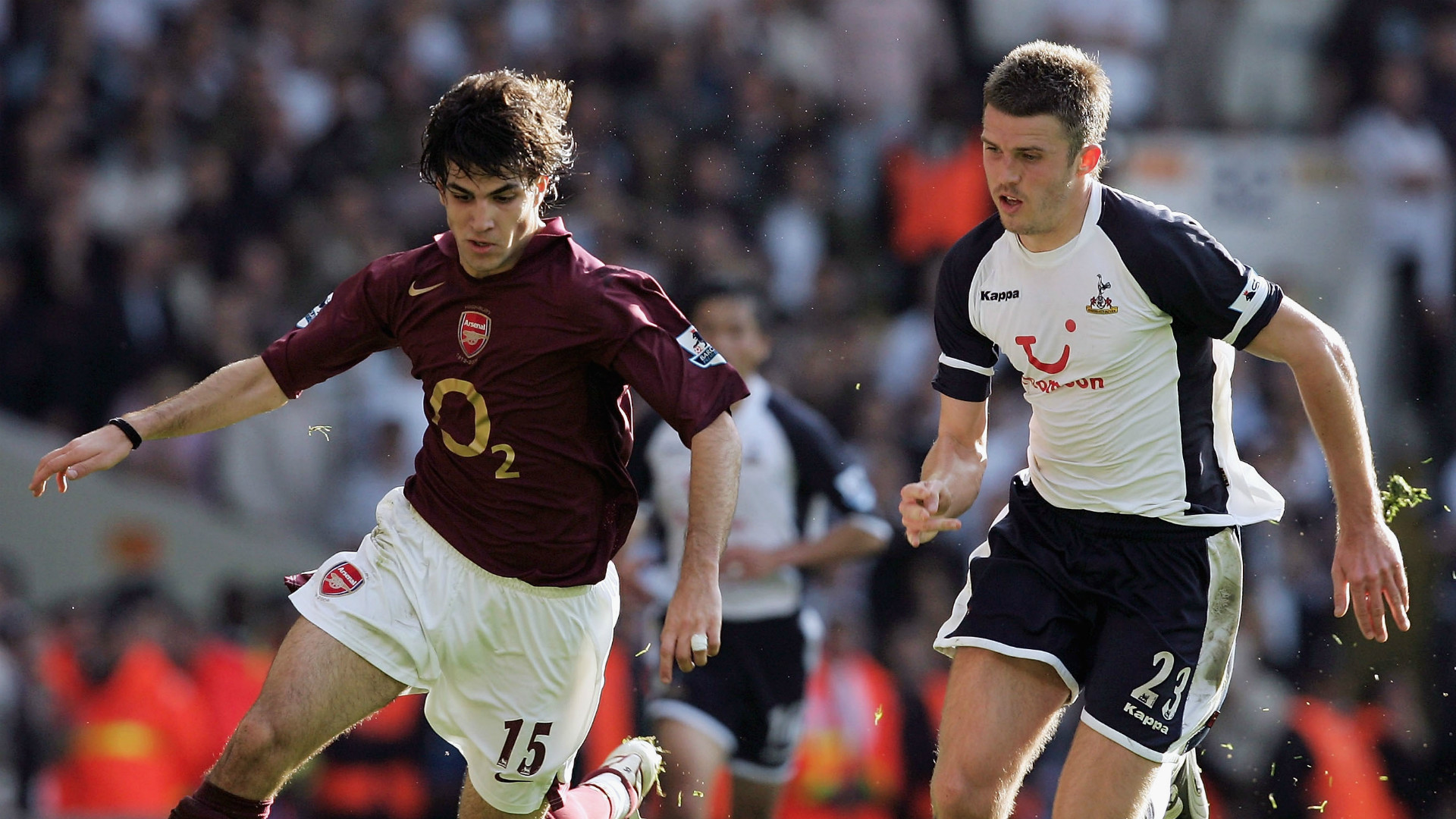 However, the performance of Cesc Fabregas, who emerged as Patrick Vieira's successor at Highbury, alerted fans and management to his ability during the Community Shield, and thus nixed the possibility of Carrick moving to the club.
"On the Sunday, I settled down at home in Theydon Bois, Epping, to watch Arsenal, my team to be, in the Community Shield against Manchester United," he adds.
"I saw that a kid, Cesc Fabregas, only 17, started in Vieira's place. Fabregas played a blinder but I didn't think too much about the significance. I sat at home on Sunday night waiting for the call to arrange details of the next day. Arsenal! I couldn't wait.
"But I waited, and waited, and that call never came. The next day, I had to go into training at West Ham instead and, on the way, David [Gold] phoned to say he'd had a call from [David] Dein. David relayed the gist of his message, like, 'I'm sorry, the manager says we don't need Michael. Fabregas is coming through like he is. Sorry, the deal's off.' Fabregas' performance changed Wenger's mind about needing me.
"I was totally devastated as I had my heart set on Arsenal and playing with all that talent. My head was gone. Arsenal had swayed me and I didn't have a clue what I'd do now."
Of course, Carrick ended up joining Tottenham, where he spent two years between 2004 and 2006 before his move to United.
Carrick explains: "Out of nowhere, Spurs's sporting director, Frank Arnesen, called. 'We're bringing in good young British players, and we want you, Michael.' I knew Paul Robinson and Sean Davis had arrived. Spurs were on the up and it was a good time to join. Arsenal's rivals wanted me!
"I looked at Spurs's playing style and thought, 'This is going to suit me.' I'd been thrown a lifeline. I rang Lisa and then Mam and Dad, who were on holiday with Lisa's parents. "Oh, by the way, we're going to Tottenham!" I told them."
Let'