Ever since news broke of a Saudi-backed consortium launching a takeover bid on Tyneside, Newcastle fans (putting to one side the ethical implications of the deal) have been positively delirious with expectation.
Kylian Mbappé, Jadon Sancho and Champions League football, all set to grace the hallowed turf of St James' Park within the next few years, if you ask some Newcastle fans. Now, this enthusiastic belief at what could be round the corner is not a new phenomenon on Tyneside. Granted, Mike Ashley has done his best to dampen Geordie fervour of late, but the faith that better times are ahead is what keeps most Newcastle fans coming back to watch Steve Bruce-ball most weekends.
And good for them, after all – where would we be in football without hope? Fans all over the country follow their team thousands of miles every season, knowing full well their trips will be in vain, but there's always that hope – you just never know.
However, while a great big sudden influx of money is an integral part of the modern game, it's not a free ticket to success – and this is something the Newcastle faithful need to be wary of. Having the resources at your disposal is one thing – knowing how to spend them is another, and this is not an area of the game where the Black and White Army's hierarchy have excelled in recent years.
Of their top ten most expensive signings of all time, arguably only Alan Shearer and Gini Wijnaldum have proven to be surefire hits. Florian Thauvin, Albert Luque, Michael Owen and the aforementioned Joelinton all arrived for big money and soon found themselves heading for pastures new in cut-price deals.
If the Newcastle hierarchy are in need of a blueprint for how to go about their dealings should the takeover be completed, they need look no further than current Premier League champions Manchester City.
City's Abu Dhabi takeover was confirmed in 2008 and newly-appointed boss Mark Hughes was handed a transfer war chest.
Over the two transfer windows of the 2008/09 season, big money was spent by the Citizens. There was the occasional lavish purchase aimed at building brand rather than foundations (such as Real Madrid forward Robinho), but the majority of the transfer business was solid if not instantly spectacularly. In came Premier League-savvy players like Wayne Bridge, Craig Bellamy and Shay Given.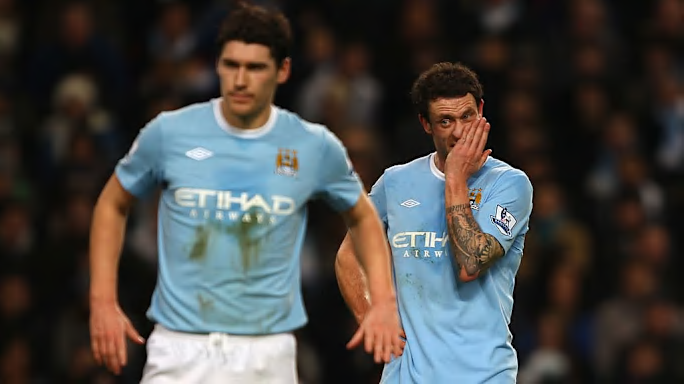 The team finished a disappointing tenth in the league (forty points behind winners United), but the foundations were being put in place.
The following season the same policy was adopted; Gareth Barry, Joleon Lescott and Kolo Touré – all established Premier League players who knew what the league.
It took City three years to achieve Champions League football and a further year to be crowned champions. A colossal bank balance (even of Middle Eastern proportions) will not buy you overnight success, and this is something the Newcastle faithful need to be wary of.
After all, their current squad is just about good enough to retain its Premier League status – throwing a few world-class mercenaries into the dressing room isn't going to suddenly transform them into title challengers (Carlos Tevez and Javier Mascherano will tell you that much). If Newcastle are looking to lay the foundations of a dynasty and rejoin the top table of Premier League clubs, they need to embark on a building process.
The most important duo will not be multi-million pound strikers but time and patience.
Let'