Goalkeeper Aaron Ramsdale has confirmed that he was the player at Bournemouth to be diagnosed with coronavirus, admitting the discovery came as a shock because he had shown no symptoms.
A second round of virus testing across all Premier League clubs found two cases of coronavirus from 996 tests, with Bournemouth later confirming that one of those players was on their books.
Bournemouth have confirmed that an unnamed player has tested positive for the Coronavirus disease.

— 90min (@90min_Football) May 24, 2020
The club declined to reveal the identity of the player in question, but Ramsdale has since spoken to The Sun to reveal his concerns over being diagnosed with the virus and speculate that he caught it at the supermarket.
"It's definitely a shock — I've not been in contact with anybody and I've now got it," Ramsdale said. "I'm showing no symptoms so the fact that a healthy young person could potentially have it is definitely scary and worrying.
"It's obviously not great that I've got it but it's good that I'm showing no symptoms.
It's one of those things that has unfortunately happened and happened to me."
Ramsdale becomes the second Premier League player to confirm a positive diagnosis, following on from Watford's Adrian Mariappa, whose case was discovered during the first round of tests before the initial return to training.
"When you know you haven't had it, and you've just been following the rules and only gone to the shop, that was obviously scary at first," Ramsdale continued. "Now I'm in the realisation that I've got it.
"There are other people who have had it and other people will get it so there's obviously nothing to be ashamed of."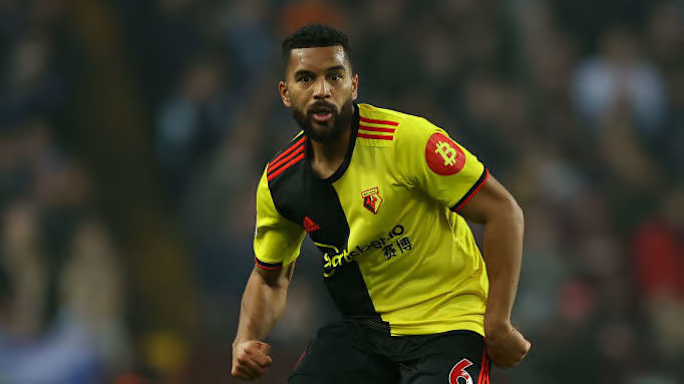 Having entered self-isolation following the diagnosis, the hope is that Ramsdale's case will not impact the return of the Premier League. Clubs are now permitted to return to contact training, but players want to be confident they can be kept safe before electing to do so.
A potential return date of 26 June has been suggested in an attempt to allow players close to four weeks of full-contact training, and teams are set to vote on the next step in the coming days.
---
For more from ?Tom Gott, follow him on ?Twitter!
Let'