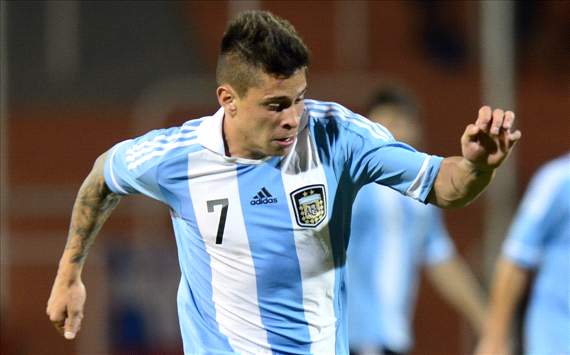 Iturbe llega a River / Getty
Porto forward Juan Manuel Iturbe is set to finally secure a loan move to River Plate, ending weeks of speculation.

Negotiations between the clubs initially began late in December but, after neither party could reach an agreement, Iturbe's agent Augusto Paraja claimed his client was being "punished" by the Portuguese outfit and threatened legal-action.
But it seems there has been a breakthrough after Iturbe took to his Twitter page to post the latest in a series of cryptic messages in relation to the proposed move.
"All it needs is the punchline. Overjoyed," said Iturbe (@ Juan_Iturbe93), confirming that all the deal lacks is the formalities.
Last monday, Iturbe posted "This is long..", in a comment understood to be in relation to the ongoing negotiation process.
The 19-year-old will join the club on a year-long deal that provides Porto with the option of recalling him after six months.