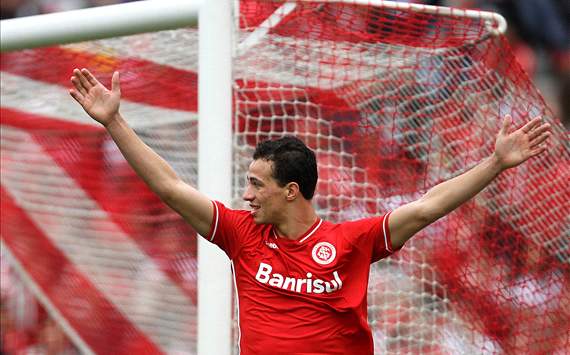 Leandro Damião, atacante do Internacional (Crédito:VIPCOMM)
Internacional forward Leandro Damiao has revealed his dream of playing for Real Madrid.

The Brazilian has been linked with a number of clubs across Europe and although he admits it is a personal ambition of his to play for the Santiago Bernabeu side, he insists he is committed to his club and enjoys playing in his homeland.
"Every footballer dreams of playing at a club such as Real Madrid, but I am only 23 and there is plenty of time to take that step forward," he told UOL.
"Now is not the moment to be thinking of playing in Europe, I just want to continue improving and scoring goals.
"I have a contract with Porto Alegre, I love it here and do not feel the need to move away right now, although it is obvious that the day will come when I will leave Brazil to go and play in Europe."