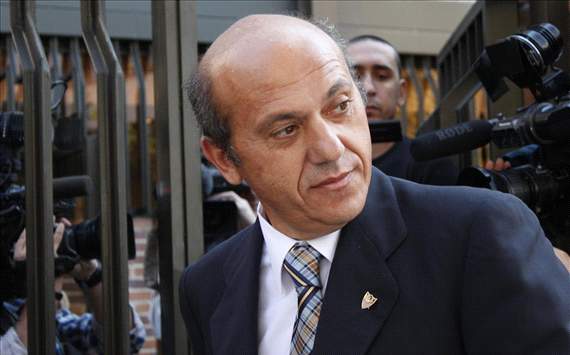 Jose Maria Del Nido – Sevilla
Sevilla president Jose Maria del Nido says his club have rejected a €16 million bid for striker Alvaro Negredo, claiming that they do not have to offload players because of financial constraints.


The Spain international has reportedly been the subject of interest from England, but the club supremo says he has no reason to sell the player.
"We are not obliged to sell players," the 55-year-old was quoted as saying by AS. "[Our] concern regards those who engage in disinformation.
"We will not sell Negredo, [Ivan] Rakitic or [Jose Antonio] Reyes. We have had offers for seven players in the first team. The seven were rejected. We rejected €16m [for Negredo] but we will not publicise it.
"There is no need to sell … We have reached agreements with the treasury. Every six months we have reached
agreement with the Agencia Tributaria [State Tax Administration Agency] to defer payments.
"We are among the five clubs with the least need for the tax deferral. The Agencia Tributaria told me that. We have already said that we do not have to sell in January or June."